Top 10 Talented Cosplayers On Facebook You Should Follow In 2022
Aug 24, 2022 by Cosplaylab
Facebook, a US-Based social media conglomerate, is currently the world's most popular social network, with about 2.9 billion monthly active users. On Facebook, people share their experiences in text and record their lives in video. The latest hot topic is cosplay. Tens of thousands of cosplayers will share their high-definition pictures and processes, which has attracted many people to discuss. These cosplayers on Facebook help different groups of fans connect through their favorite content. Here, they can gather online with other enthusiasts who share similar passions for short videos about how much joy this brings them in life.
For many, cosplay is an outlet to express their creativity and passion for the characters they enjoy. And social media like Facebook provides a stage for cosplay lovers to speak freely and make like-minded friends. Some of these cosplayers have become superstars with their amazing costumes and infectious personalities. They have a huge following and lead many trending topics on Facebook. Here are the TOP 10 cosplayers who are making a splash on Facebook!
1. Lyz Brickley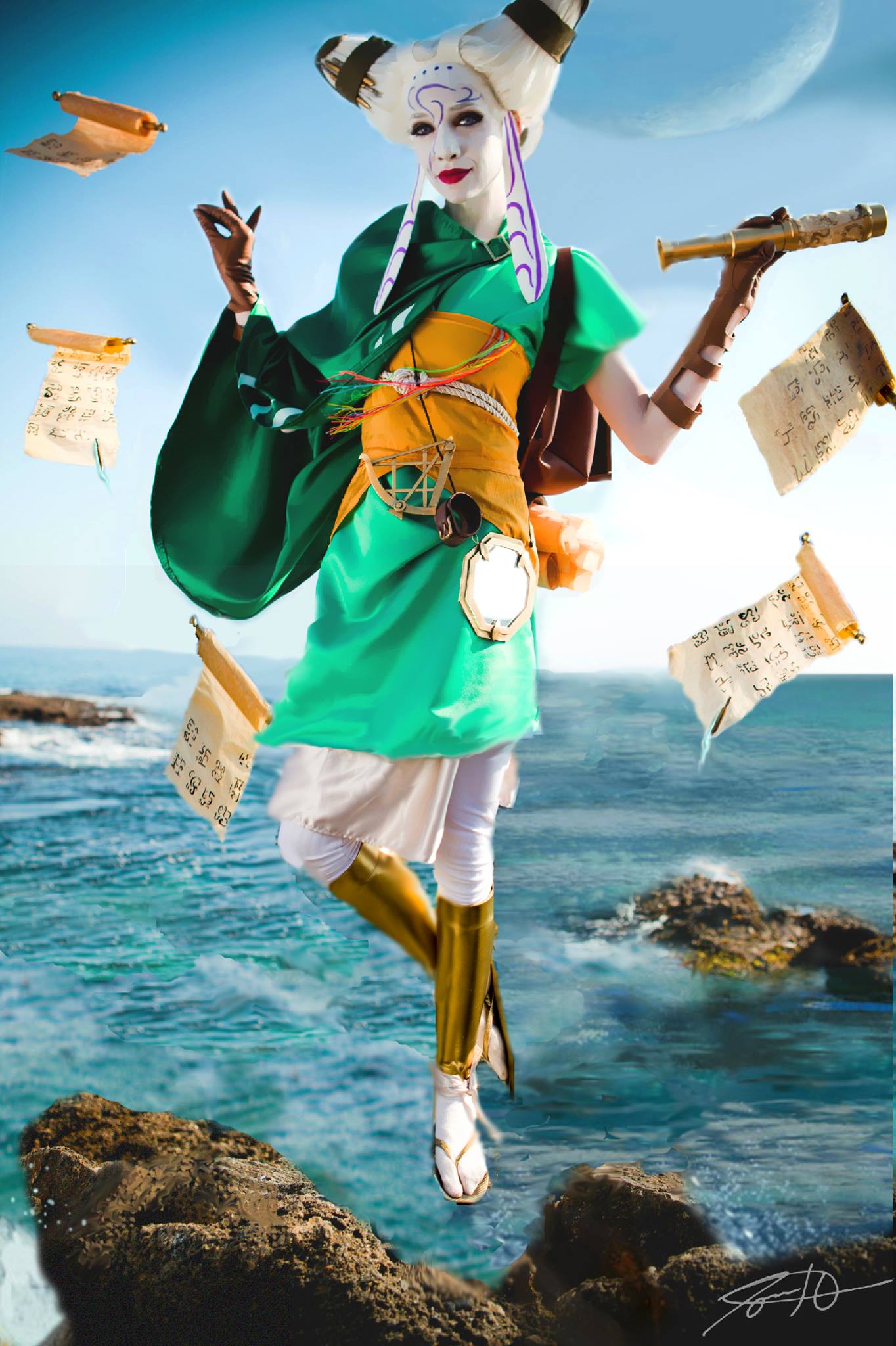 source from: https://www.facebook.com/LyzBrickley
Before becoming a famous cosplayer who has 739K followers on Facebook, Lyz Brickley has played some lesser-known film and television roles. After several failures, she decided to devote her love of acting to cosplay, and it finally turns out that she is indeed a creative and talented cosplayer. She gained notoriety for cosplaying as D.va from Overwatch. In addition to being good at replicating the characters' trademark poses, she also worked hard at props and scene elements to make the costumes and cosplays really stand out. Most importantly, she uses amazing special effects in her photos to make her look like really has magic.
2. Phil Mizuno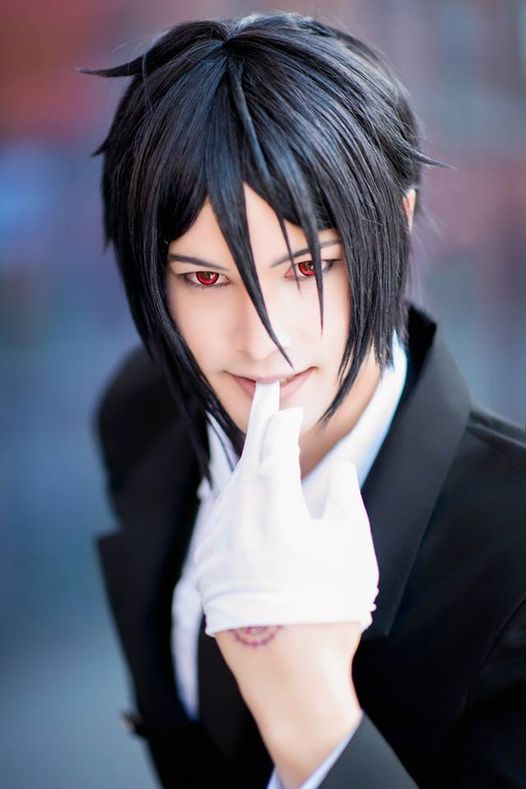 source from: https://www.facebook.com/PhilMizuno/?fref=ts
Though not as popular as their female counterparts, there are also a number of excellent people among male cosplayers, and Phil Mizuno is the most popular on Facebook. He is a Canadian cosplayer and a regular in several famous cosplay scenes. In last year's AkaiCon, Phil has reversibly cosplayed Sebastian in "Black Butler", which attracted many fans on the scene. He is known in the cosplay community for his amazing skills and eye to detail, and usually attends conventions as a guest and judge at Comic-Con. Until now, he has cosplayed many popular characters in Japanese anime, including Koga from Inuyasha and Tezuka Kunimitsu from Trans Arts.
3. Andy Rae Cosplay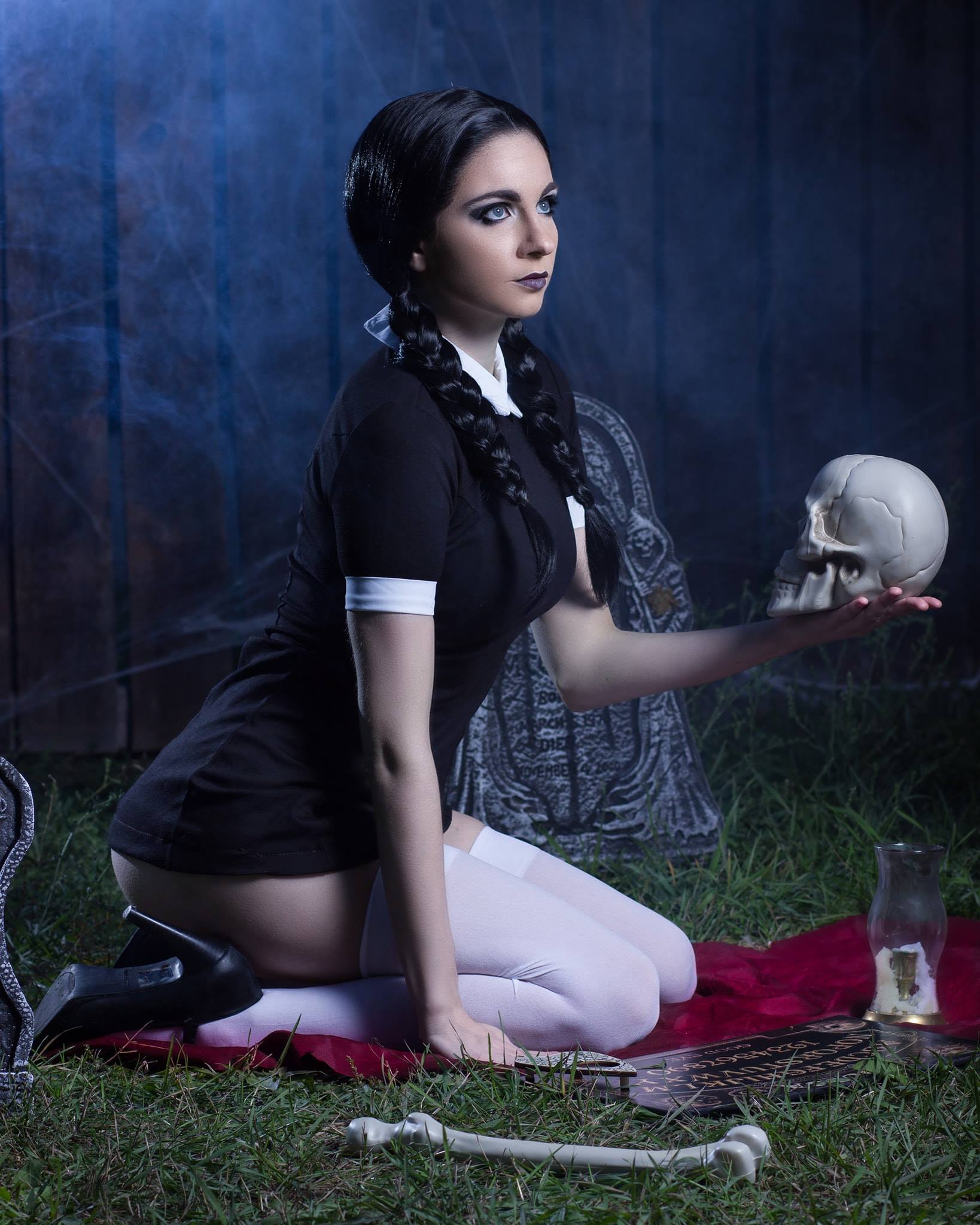 source from: https://www.facebook.com/andyraecosplay?_rdc=1&_rdr
Andy Rae Cosplay has shown through a variety of innovative costumes and props that she is force to be reckoned with when it comes to cosplay. What's more, she has shown everyone that even women can construct their own armored costumes and live up to everyone's expectations. This Canadian cosplayer has made a name for herself in the Cosplay community as a female cosplayer and props maker. She has puts a lot of time and effort into her craft and uses Faceboook to share her cosplay process. Recently, she has made the whole Addams family set, which is as natural as before.
4. Chihiro 千尋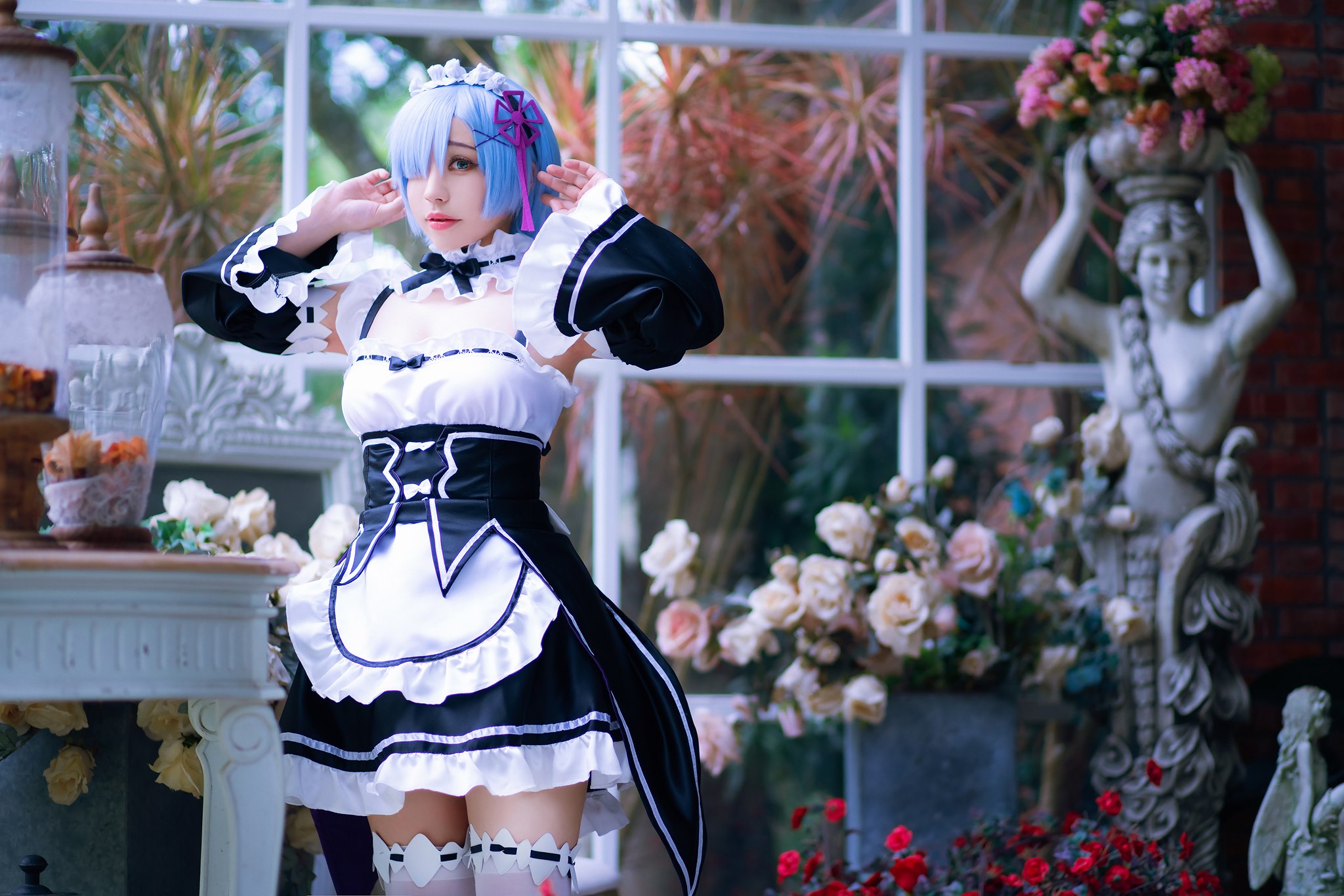 source from: https://www.facebook.com/loveno1chihiro/
Chihiro 千尋, name of this Taiwan, China cosplayer, is inspired by a classic Studio Ghibli movie. And that is what a great cosplayer is all about. One of her greatest creations is a creation based on Rem from the Re:Zero − Starting Life in Another World, considered one of the best anime-inspired costumes in the Cosplay community. It's hard not to look away when a cosplayers stares at you like Chihiro who knows how to emphasize the character's best assets. Not only does she have a hot and sexy body, but her interpretation of the character's expressions is also impressive. She really got Rem's cuteness and stoic face in these photos. In order to get the perfect cosplay picture, Chihiro will travel all over the world to take pictures, and that's what being a great cosplayer is all about.
5. Michael Hamm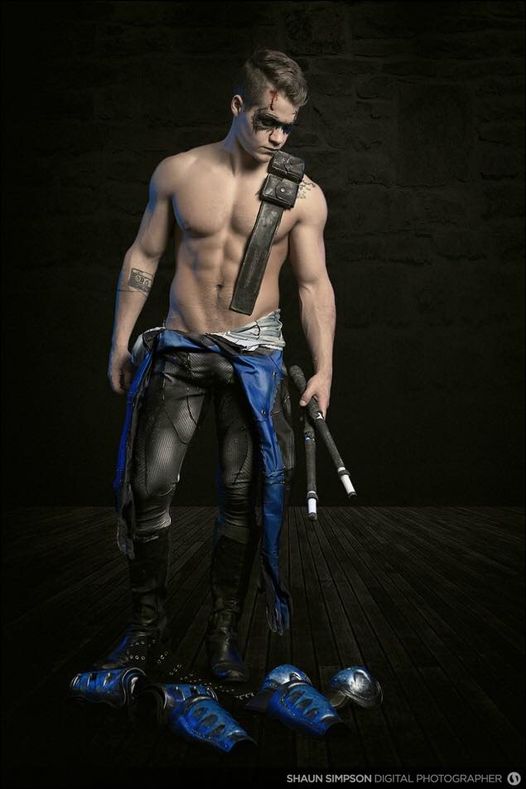 source from: https://www.facebook.com/MichaelHamm/?fref=ts
Michael Hamm is known for his creative and intelligent approach to cosplay. He is a Geek culture enthusiast who is extremely fond of cats and likes to cosplay as a cat-related character. Hamm was able to combine both modeling and cosplay as he graced the covers of many magazines with his cosplay. An avid fan of the comics, he loves to cosplay as superheros including Aquaman, Batman, Nightwing, and Spiderman. He was able to turn his imagination and comics into reality through cosplay because he has a similar physique and perfect abs to the comic characters.
6. SAIDA creator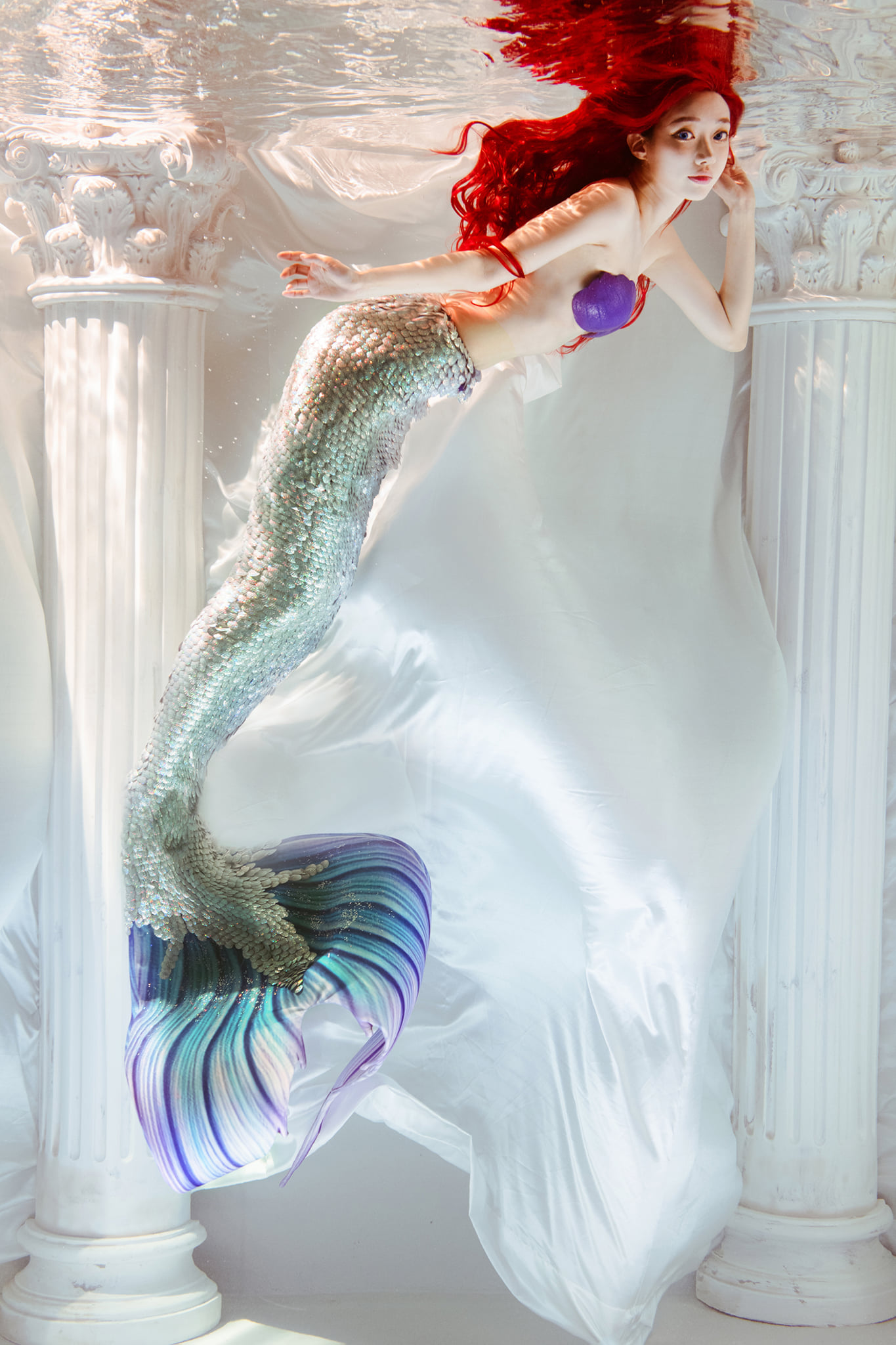 source from: https://www.facebook.com/OfficialPage.Saida?_rdc=1&_rdr
SAIDA creator, a cosplayer from South Korea, has an excellent appearance and elegant temperament. She is good at imitating the expressions and movements of the character, and can make people recognize the character even without wearing costume. Her dancing talent is also reflected in her photographs, with many difficult moves. In addition to this cosplay photo of The Little Mermaid Arield, SAIDA creator also has many other amazing and breathtaking underwater cosplay pictures in her Facebook. She not only nails the character, but the sense of authority, elegance, and stature. Besides enjoying different cosplay, SAIDA creator also has her own costume store. She would incorporate hanbok, a traditional Korean costume, into her costume designs.
7. Junkers Cosplay Inc.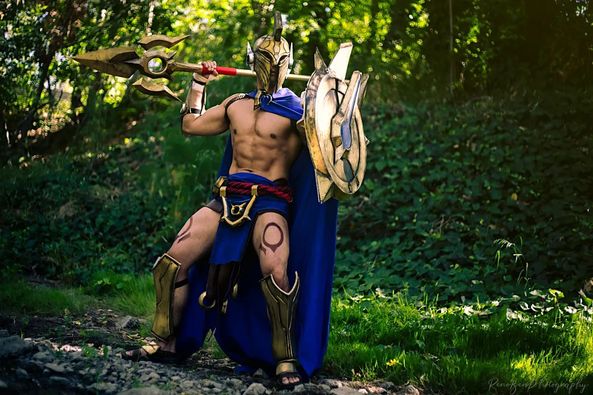 source from: https://www.facebook.com/JunkersCosplay/?ref=br_rs#
Junkers Cosplay Inc. was the oldest of the cosplayers in our blog, and he once again exemplified that cosplay is an activity for all. In his younger days he was a naval officer and became an engineer after discharge, and is now a professional costume maker and fitness geek fan. Starting cosplay in 2011 with few tools and resources, he was luckily given the chance to work on a team and finally won the title at the San Diego Comic Con. He always give his best effort for anything he make and typically use the League of Legends cosplay to push his armor building to new limits. More than costumes, he has recreated incredibly detailed scenes from some of the best superhero movies. As a famous cosplayer, Junkers never hid his ability and shared his models and 3D print files on Facebook, and of course they are all free.
8. Xailas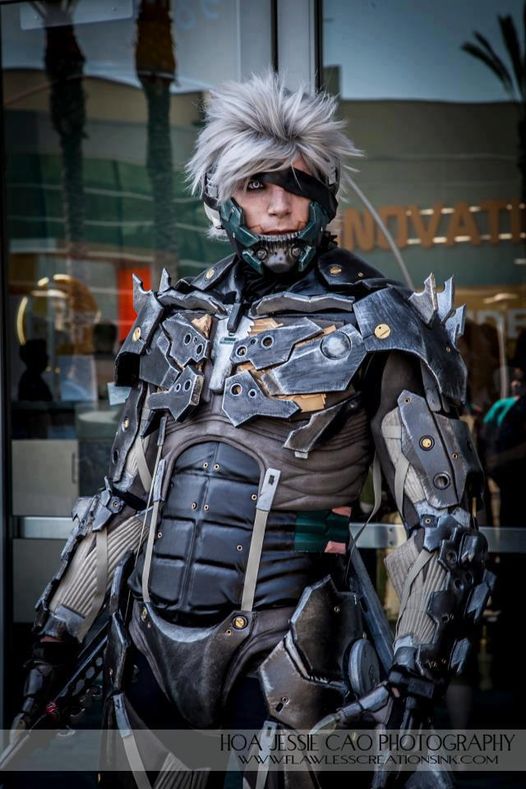 source from: https://www.facebook.com/OfficialJeffSiegert
Xailas's real name is Jeff Siegert. He is an obsessive combat game enthusiast and loves to bring game characters to life through many stunning cosplay. In addition to his cosplayer identity, he is also a multi-talented artist, costume designer and music producer. His incredibly detailed Geralt costume in The Witcher has left a deep impression on fans. At last year's Comic-Con, he wore this Gray Fox costume he designed and was simply Cyborg Ninja himself, which make him the top champion in the Comic-Con. Now, he is continuing to work on costume projects and collaborate with graphic artists to create stunning photographs which feature his work.
9. Stylouz Cosplay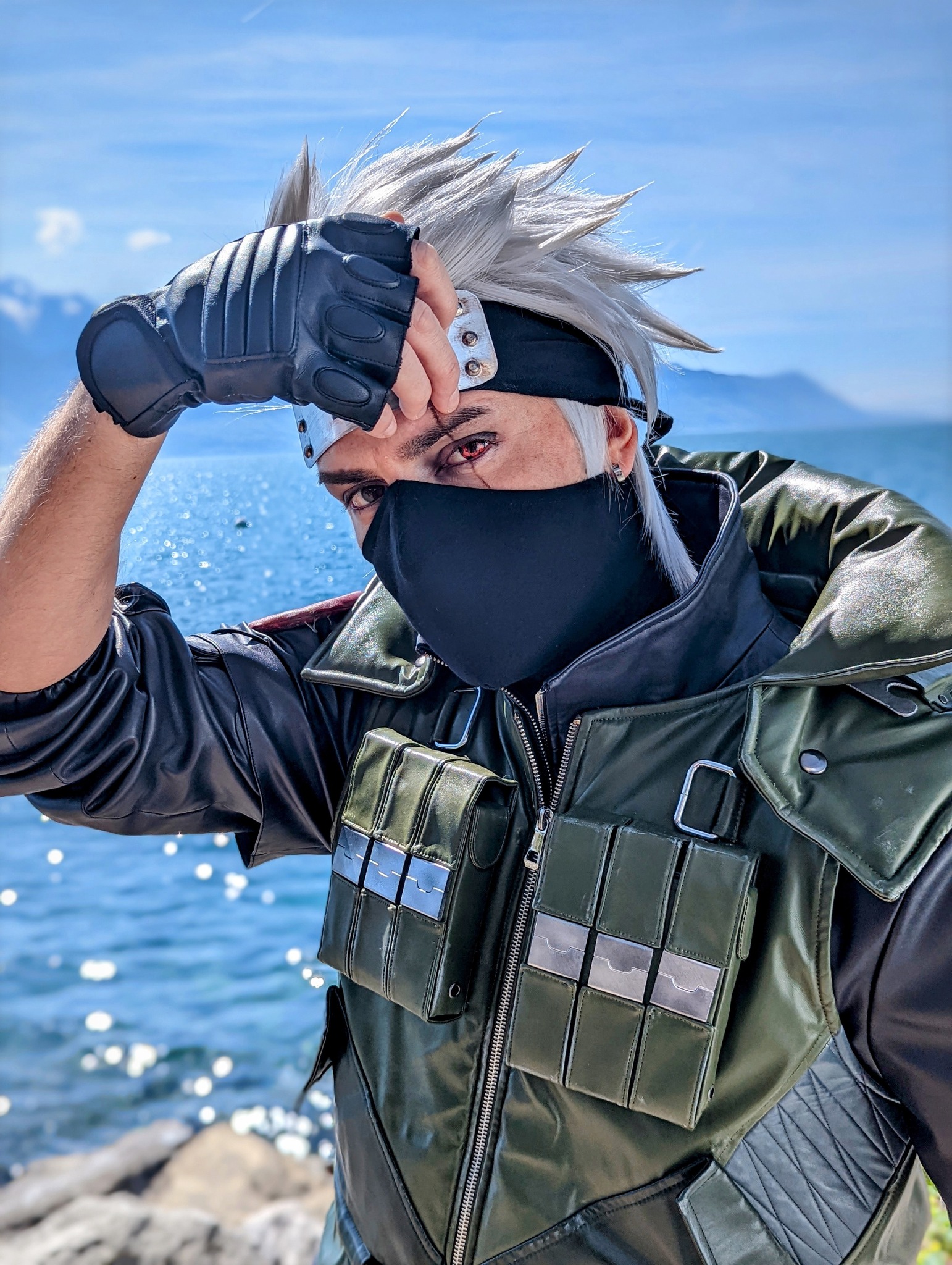 source from: https://www.facebook.com/StylouzCosplay
Stylouz Cosplay is a male cosplayer from Switzerland who started cosplaying in 2009 and now has 13 years of experience. He loves to show off his creations at cosplay and comic book conventions any time he can, including DragonCon. Over the years, he has collected many awards especially with his Naruto cosplay. He amazing skill set in special effects translates on to his work as a cosplayer. And he has been brought beautiful artistic work in to all of his costumes and props, which is the most realistic costumes and scenes in the industry. In his life, he has raised a pug and started a dog loving organization.
10. Angela Bermúdez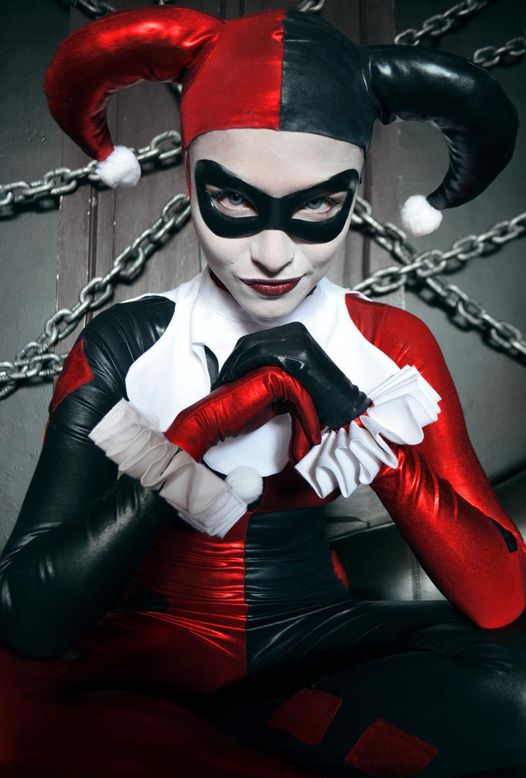 source from: https://www.facebook.com/AngelaBermudezA
Angela Bermudez is a native Costa Rican who has been trying cosplay since 2007 and continues to do so today. She is a comic book geek, movie buff, and gamer who has been looking to them for inspiration for cosplay. Angela Burmudez is often so good and has gone on to win numerous awards and citations. But no doubt her best to date is the image of her as Harley Quin character from Batman and Harley Quinn in the above photo. She shows the same slim body and classic costume as Harley Quinn in this cosplay. It's especially impressive since she has the same sly smile as Harley, which is so accurate and detailed.
In Conclusion:
While it may be a bit of a mystery to the outside world, cosplayers are actually a great community where a wide variety of people are accepted. With the development of modern social media, cosplay is becoming more and more popular on the internet, and Facebook seems to be the new "it" place for cosplayers, as we see another popular churn out on this site. For many cosplayers, posting videos and photos on Facebook is not only a way to showcase their amazing cosplay work, but also a way to make friends with people who share their hobby. Facebook has helped these cosplayers find their respective communities and share their incredible crafts for all to see. Come and follow these TOP 10 cosplayers on Facebook! You can learn about their latest cosplay process and other exciting content, and you can also find the cosplay costumes and makeup you want.