Top 10 Famous Cosplayers On Instagram To Follow
Jul 29, 2022 by YiLiao
Abbreviated from "Costume Play", cosplay is currently the most popular fandom fashion that has become a world wide hit. Range from hobbyists to performance artists, you will find many people take part in cosplay activities. Some of them are students, actors and actresses, while many more are just normal anime/manga enthusiasts. Aided by digitization, social media, and highly publicized events such as the Comic-Con, cosplay is now no longer considered by the public as strange clothing, and anime fans can express their love for anime through this artistic way.
In this safe haven, some outstanding fans have created incredible cosplays through fabric, cardboard, metal and plastic, successfully bring the 2D to 3D and made our jaws drop. Although you can always find excellent cosplayers at Comic-Con around the world (Like Anime Con, Dragon Con, Katsuon, etc.), Instagram is still a great place to follow your favorite cosplayers and check out the progress of their latest works. They will share more daily routines and photographs on their Instagram accounts, and you will see more interesting content so you can learn about the passion and dedication behind them. Whether you have been in the cosplay scene for a long time, or are just getting feet wet, let's take a look at the top 10 famous cosplayers on instagram, who have created surprised fantasy content for our viewing pleasure!
1.
Eeelyeee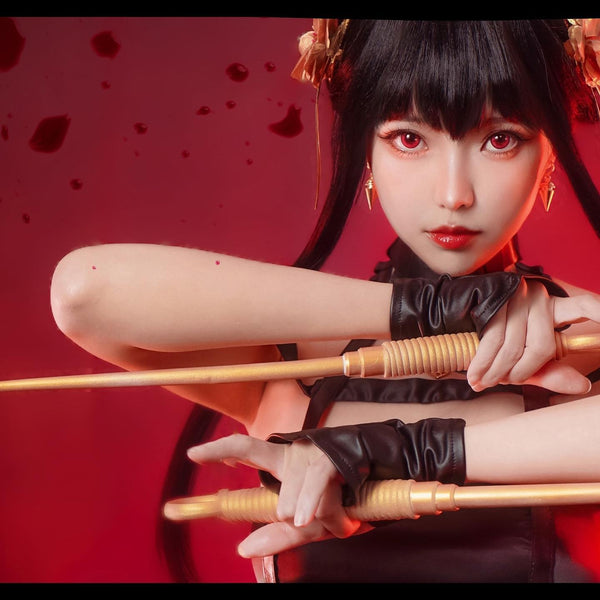 Source from:
https://www.instagram.com/eeelyeee/?utm_source=ig_embed&ig_rid=36ae1cca-2a9c-400d-9f1b-a5b26dfdf567
Eeelyeee, a female cosplayer from Taiwan, is called sweetie by her fans because she looks really cute. She has handcrafted many stunning cosplay pieces and offers tutorial books so her 92.3K Instagram fans can replicate their favorite looks on their own.
Eeelyeee loves the female characters in Evangelion, Re:Zero and Touhou Project. She donned her Asuka's costume for a fan meeting in the Chinese New Year, and her Sakuya costume was also perfect. As a regular fan of the latest anime, she also received a lot of praise for the Yor cosplay she showed recently. In this picture, she shows us a beautiful, cool, charming and gorgeous female killer, as if she is going to slit your throat in the next second.
2.
Jihatsu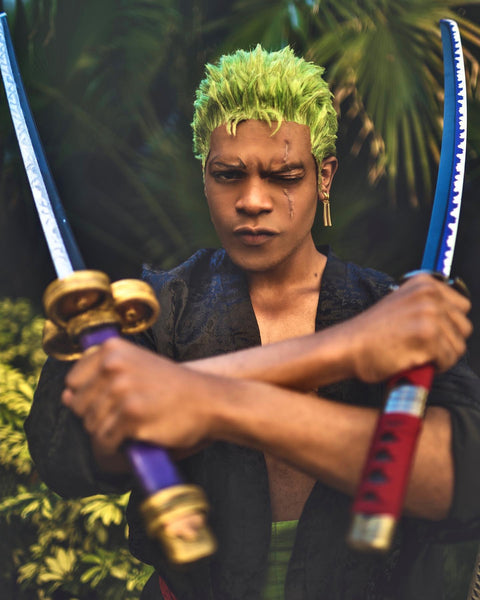 Source from:
https://www.instagram.com/jihatsu/?utm_source=ig_embed&ig_rid=a4cbbce8-5d41-40df-814c-15f3ff38063c
Jihatsu has cosplayed a lot of male characters from Shonen anime which is his favorite type of anime. He insists on regular training at the gym and has the stunning muscles as those anime characters that many other cosplayers don't have.
Not only has he cosplayed as Yuji Itadori from Jujutsu Kaisen and a ruthless hitman called Zabuza from Naruto, he has recently been showcasing his favor for Zoro from one piece, posting several photos of his Zoro cosplay complete with his grass green hair, the scar over one eye and the iconic two Katanas. This is a strong and often likable character who is the world's greatest swordsman. Jihatsu's cosplay is almost too perfect to an eerie degree that makes one begin to wonder who is really real.
3.
Coser_pumpkin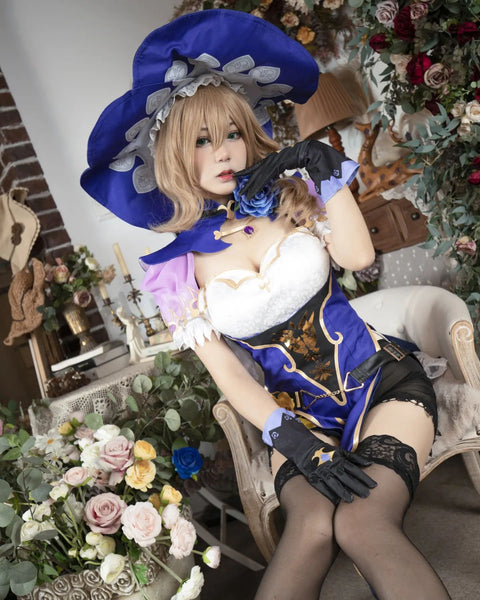 Source from: https://www.instagram.com/coser_pumpkin/
Coser_pumpkin is a Chinese female cosplayer and costume model from Uwowo, a famous online cosplay shop specialising in the sale of the Genshin Impact costumes. Pumpkin has opened her own Instagram account this year, so she often shares fan welfare at the moment once she has a certain number of followers. She is a multi-talented cosplayer who has even appeared on Chinese TV programmes and participated in professional modelling. Her most popular cosplay is the Lisa from the Genshin Impact, which is the most popular characters among Genshin Impact's fandom. The genius librarian of Monstadt has won over many with her charms and magic abilities. And Jenny perfectly captures Lisa's mature and intellectual nature, even restoring the library's decor into the cosplay.
4.
Thewizardtailor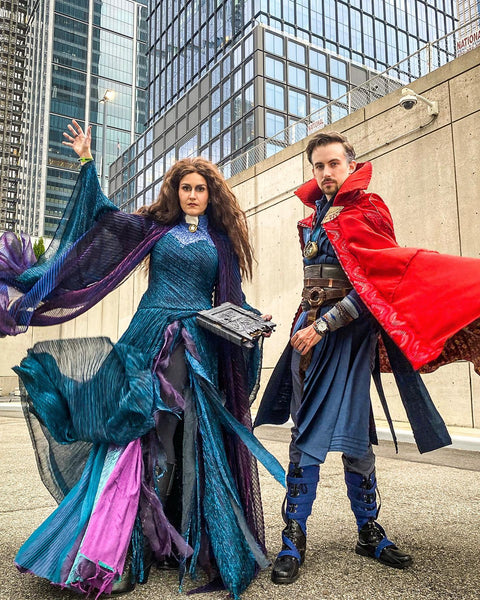 Source from: https://www.instagram.com/thewizardtailor/
Thewizardtailor introduced himself as a lifelong geek who loves to create beautiful things, and cosplay is one of them. He is an amazing sewist, specializing in making classic costumes from American film and TV series using mink fabrics and faux fur fabrics — from Marvel superhero costumes to Disney-themed gowns. He is married to another famous female cosplayer, Hobbitparty, and they often attend various Comic-Con together, both wearing intricate Fantasy Fandom costumes as well as originally designed costumes.
Thewizardtailor is passionate about all things geeky and loves to add his own style to the characters he plays. After the release of the Doctor Strange movie, he played the main character in the movie with his wife and watched the movie with fans. As an internet celebrity, Thewizardtailor enjoys being with his fan and is often friendly.
5.
Alex Marie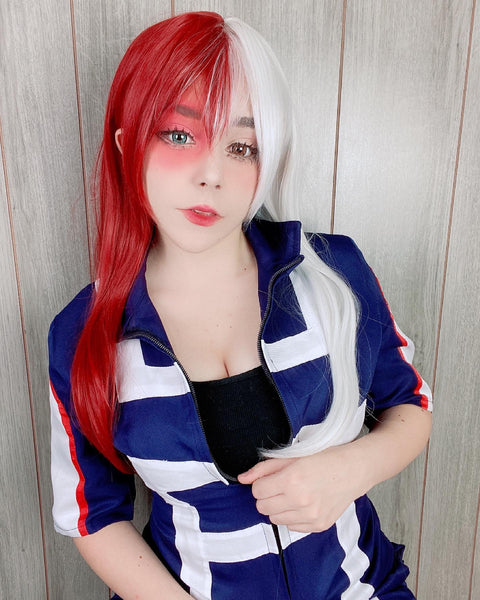 Source from:
https://www.instagram.com/myuumarie/?utm_source=ig_embed&ig_rid=c9b772be-5813-44c9-95fe-164405fac506
Nowadays, cosplay has gone global and it provides so many awesome opportunities for cosers to put their own unique spin on their favorite characters, tweaking designs into exciting another new looks. This is brilliantly displayed in MyuuMarie's cosplay of Todoroki Shoto. She dresses up Todoroki of a different gender but retaining his classic elements of hair color, pupil color and costume in My Hero Academia.
MyuuMarie is a fashion model and famous coser who designs and recreates characters from multiple genres. She likes to crossplay various male characters and promotes the idea of cosplay being all about having a good time. Her 226K followers on Instagram love her wide range of Kawaii looks covering many genres.
6.
Gd_mischief_cosplay
Source from:
https://www.instagram.com/mr_clrkknt/?utm_source=ig_embed&ig_rid=4e8cb3e6-278d-4c5e-913b-1d55bab3087b
Gd_mischief_cosplay is a female cosplayer who is interested in comics, video games, pop culture, horror movies, and also male cosplay. Her real name is Glenn Korver and she is from the Dutch. At last year's Halloween, she dressed up as Joshua Washington from Until Dawn. This is one of the eight main protagonists in game and the tragedy in the story caused him to become like a monster. Korver said she feels a bit like this game character in her own experience. Sometimes she feels like a failure, as if life is hopeless, but even so, she won't give up her cosplay dream. And she did do it successfully and excels in so many areas of cosplay—dress making, make-up, wig styling, photo poses and so on. Her recent new attempt at Final Fantasy Cloud Strife cosplay is also excellent as always.
7.
Kaminari_cosplay
Source from:
https://www.instagram.com/kaminari_cosplay/?utm_source=ig_embed&ig_rid=8ea7258b-97ec-442a-9976-f22baa3a5adb
For some professional cosplayers, sometimes the most important thing is not the make-up or the costume, but the perfect picture. Kaminari_cosplay is one of them, who has professional photography and high-quality editing skills to deliver the finest picture. In the meantime, she also focuses on alternative fashion, makeup and MCU characters. The most striking element of this picture is the accuracy of her pose, subtly capturing each Harley Quin's personality which is more laid-back side shines through. Jenny revealed that cosplaying is a hobby she will always keep. She has made some great friends through cosplay and has enjoyed a lot from it, and she will continue to bring more exciting works to her fans.
8.
Leon Chiro Cosplay Art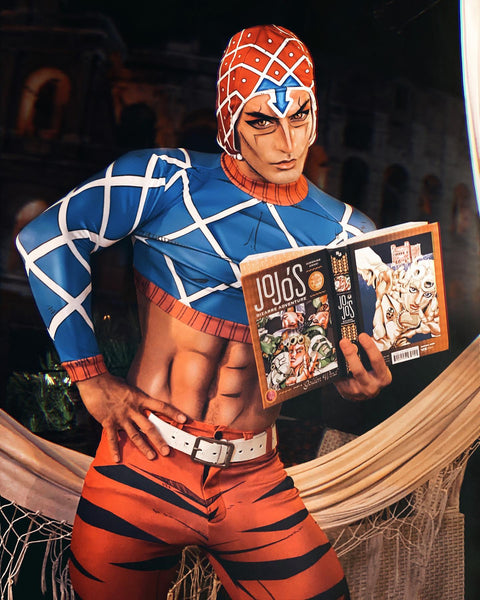 Source from: https://www.instagram.com/leonchiro/
Leon Chiro Cosplay Art is a cosplayer who has made a career out of cosplaying, specialising in costumes design and props production. Over the years, he has built up a strong fan base with his passion for costumes and photography, as well as being known for his unique designs in costumes and props. From his now famous JoJo's Bizarre Adventure to the Assassin's Creed, and the super viral male cosplay Venom shoot, his work is known far and wide. Leon Chiro recently published his latest work on instagram. He wore a makeup look close to Guido Mista with an incredible physique and took a comic book of the JoJo, as if the character had jumped out of the comic.
9.
Okageo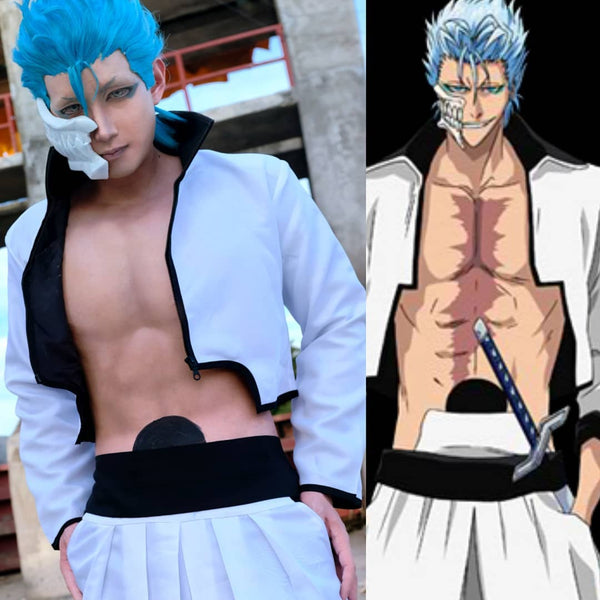 Source from: https://www.instagram.com/okageo/?hl=en
This stern look perfectly complete the Grimmjow Jaegerjaquez cosplay by Jayden. He is a content creator and cosplay influencer that goes by Jayden Okageo. In 2015, he appeared at San Diego Comic-Con as the villainous character of the Japanese anime Bleach, and the internet went a little crazy. He has since been regularly invited to judge and guest at cosplay competitions in several countries. Despite successfully playing many different characters, his favourite is cosplaying bad guys because he feels that these characters need love too. From costume making, prop making to character design, he did it all on his own - a tough process but a good result.
10.
Ing_coser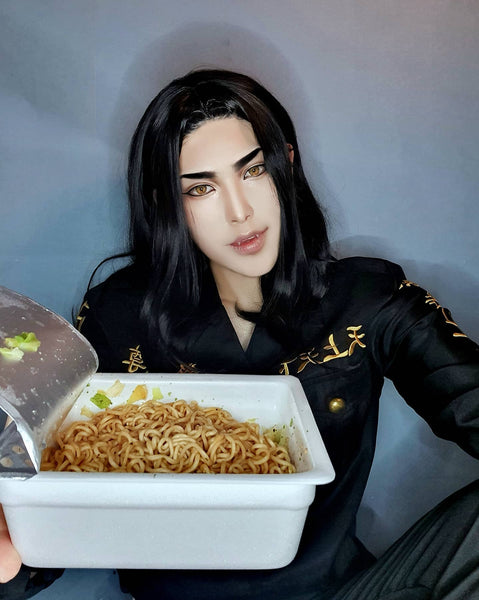 Source from: https://www.instagram.com/ing_coser/
The mysterious glamorous model has got an incredibly charming smile that can make anyone go wild. This male cosplayer from South Korea, whose English name is Ing nim, has 100,000 followers on instagram. Nim has participated in many local conventions and events in Korea, sometimes even attending events as a guest and spokesperson. He is always up to the challenge and never lets her fans down. This time he added kimchi to his cosplay, which is very much a Korean cultural trait and an innovative attempt. This Keisuke Baji cosplay from a recent popular anime Tokyo Revengers has allowed him to collect many positive reviews and new fans.
In Conclusion:
Today, no matter where you go in the world, there is a huge passion and following for everything from movies, comics, anime and games. The best part of being in any fandom is seeing how your favorite comics, movies, and anime spark the creativity o the fans that love them. This is also the meaning of the existence of cosplay, which is an art of freedom. There are so many contests and conventions happened everywhere, and many cosplayers are breaking the gender barrier delivering stunning performances. They are people have highly creative souls who can take inspiration from anything and put their own unique spin on it to show their appreciation. Some of them are working passionately while considering it as their hobby, while some other cosplayers are considering it as their passion and profession at the same time. Whether professional or amateur, these great cosplayers are dead ringers for our favorite characters, bringing them to life. If you also love cosplay culture, then you should definitely follow their Instagram, which will be full of HD pictures and cosplay daily story.
Did we miss anyone? Leave us a comment below!