Ranking Top 10 Cosplay Shops Online To Buy Real Spider-Man Suit
Aug 25, 2022 by Cosplaylab
Have you ever imagined yourself bitten by a spider and then your body mutated, gaining superhuman strength, speed and agility, as well as the ability to attach to walls? As the world's most popular superhero, Spider-Man has a unique charm and has reaped so much love from all over the world. Whether in Comic-Con or Halloween, you'll see somebody cosplay Spider-Man, as it is never going out of style or out of date. As mentioned by the famous TikTok cosplayer high.lady.of.cosplay, no matter what kind of person you are, Spider-Man cosplay is the easiest to pick up and succeed.
Up to now, there is a total of 13 suits from all live-action Spider-Man movie in and out of the MCU. Together with the Spider-Man suits from the comics, there are many costumes you can choose from. You can find many online stores that selling Spider-Man costumes, but it does need to take a lot of time and effort to find a Spider-Man costume that has movie quality. To help you avoid buying mediocre costumes and poor quality accessories, we've gathered best 10 cosplay stores where you can buy realistic spiderman suits and accessories, and you can read about them in detail below.
1. Crazecosplay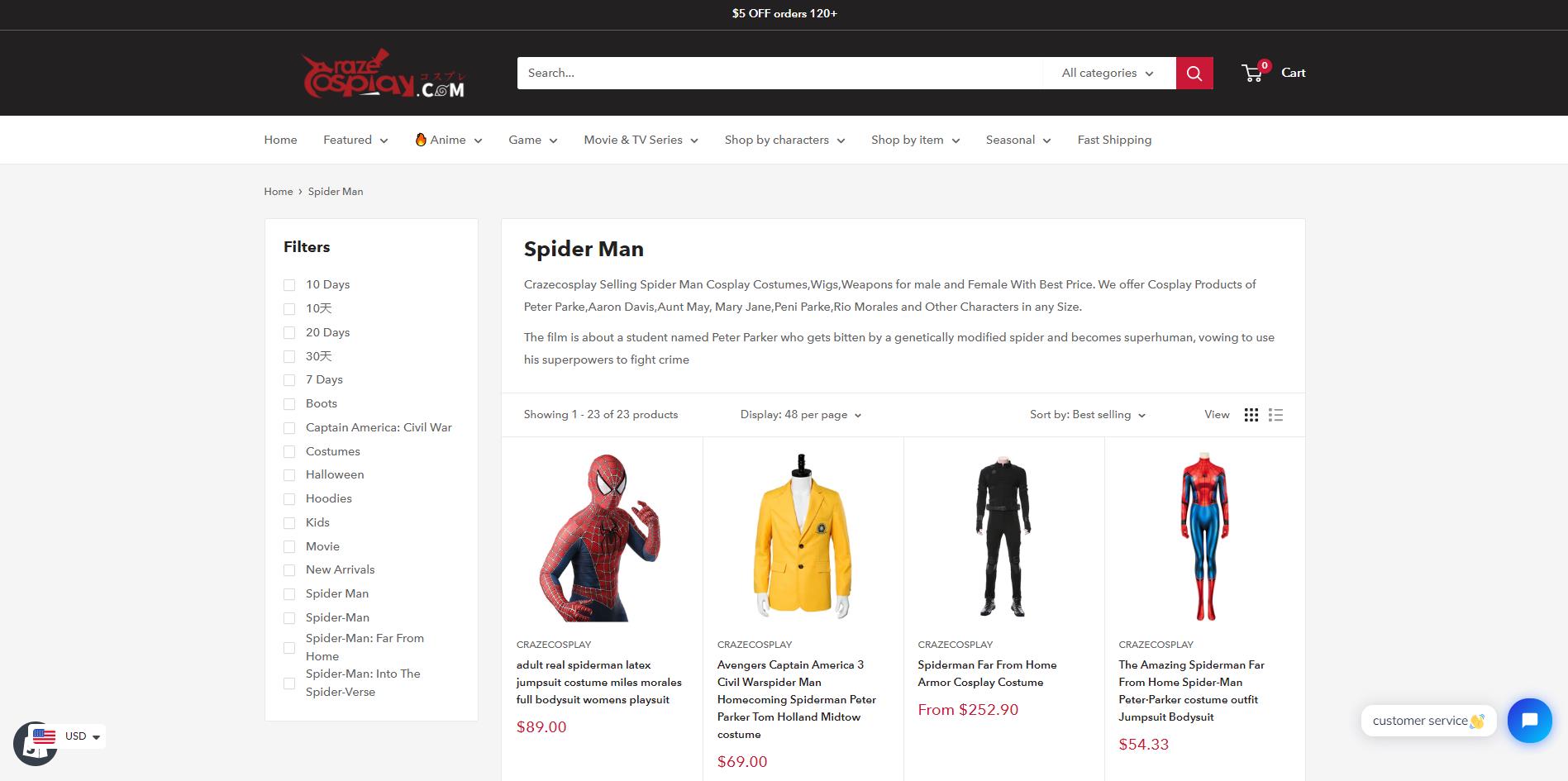 Crazecosplay sells many movie-quality professional cosplay costumes and Spider-Man jumpsuit is their popular products. They have a variety of Spider-Man costumes, with prices ranging from $89 for a miles morales bodysuit to $228 for Spiderman Far From Home outfit. If you are someone who is just starting to cosplay Spider-Man, then you should definitely try this amazing miles morales bodysuit. They can adjust according to your personal needs which includes attach rubber soles, wrist zipper and U-zip. There are many customers who have purchased this costume have left real andgood reviews. Come to buy their spiderman replica to dress up as your favorite superhero! And you'll be the hit of the fan con in a high-quality movie cosplay costume like this.
2. Cosplaylab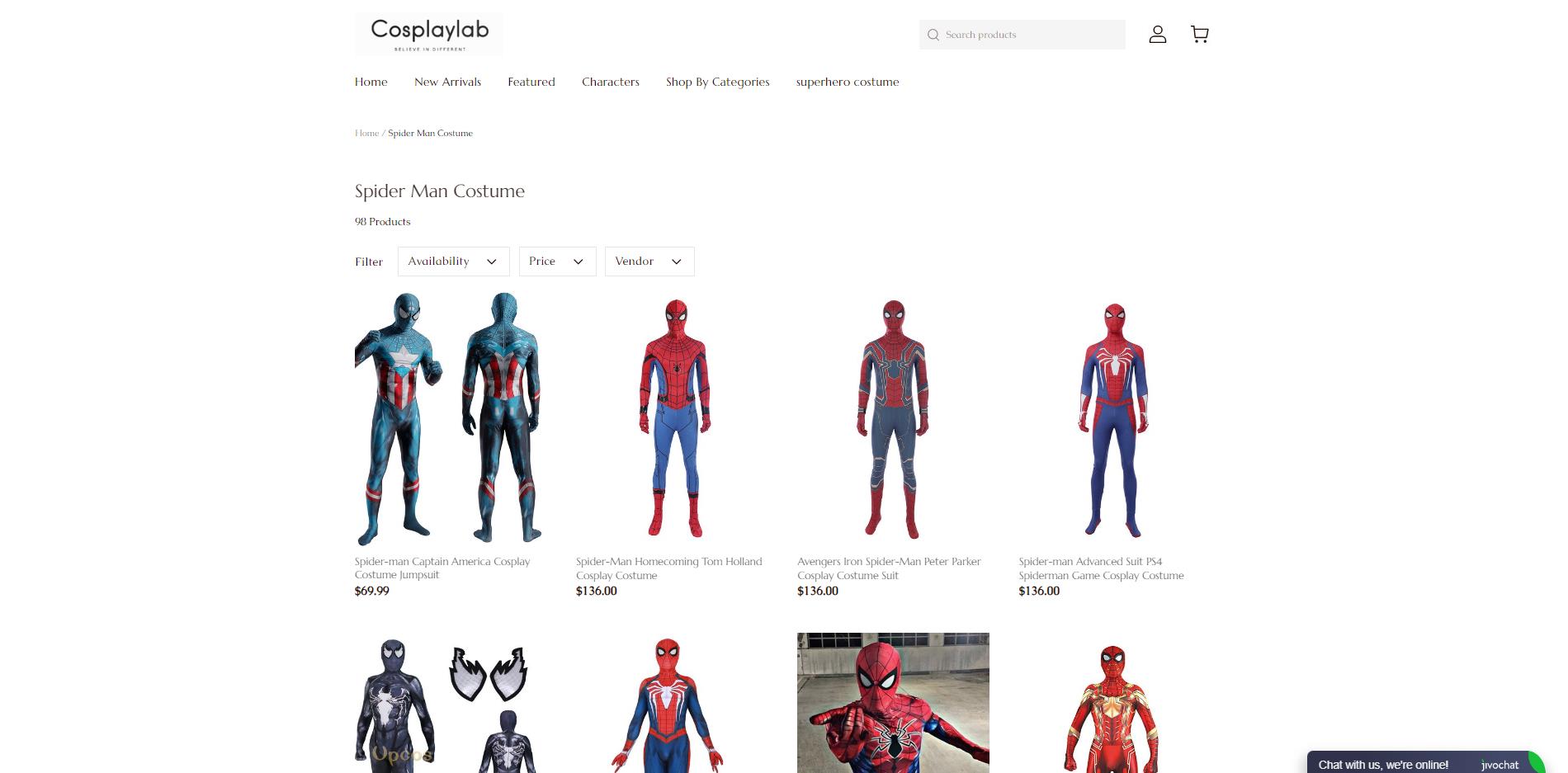 If you are a person who is just starting to try cosplay and has no crafting skills, then a mid-priced costume may be the most appropriate choice for you. Cosplaylab is one of such "bang for the buck" online store that specializes in selling a variety of Spider-Man costumes, priced between $50 and $200. They products are all reasonably priced and can be afforded even if you are on a tight budget. These professional and premium-quality Lycra Spider-Man bodysuit come in a full range of sizes and can accommodate people of all shapes and sizes. You can find all your cosplay needs online 24/7 and enjoy an excellent customer service.
3. Theperpetuo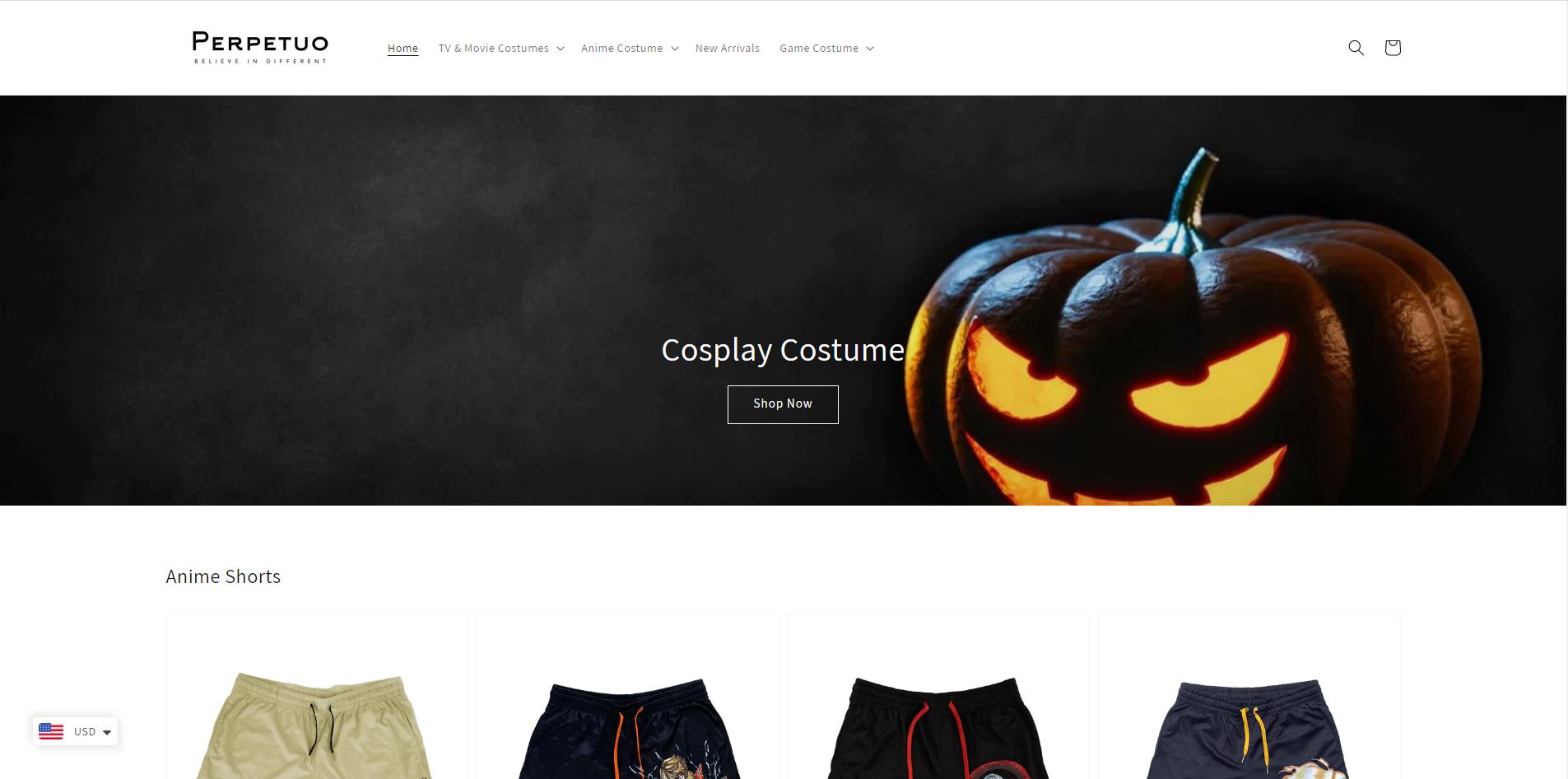 All die-hard Spider-Man fans shouldn't miss this Spider-Man shorts from Theperpetuo! It will make you stand out from the ordinary of everyday life. If you are looking for a costume from the movie, then you can check out this No Way Home costume from their website. This costume comes from last year's release of "Spider-Man: No Way Home," an arguably the biggest solo superhero movie ever made. This jumpsuit includes premium fabrics, precise prints and everything you can name it! It's reasonably priced at slightly over $100, but considering the precise and time-consuming work that went into making this costume, you'll easily get your money's worth. And, most importantly, their website is providing several offers and it's really worth it.
4. Etsy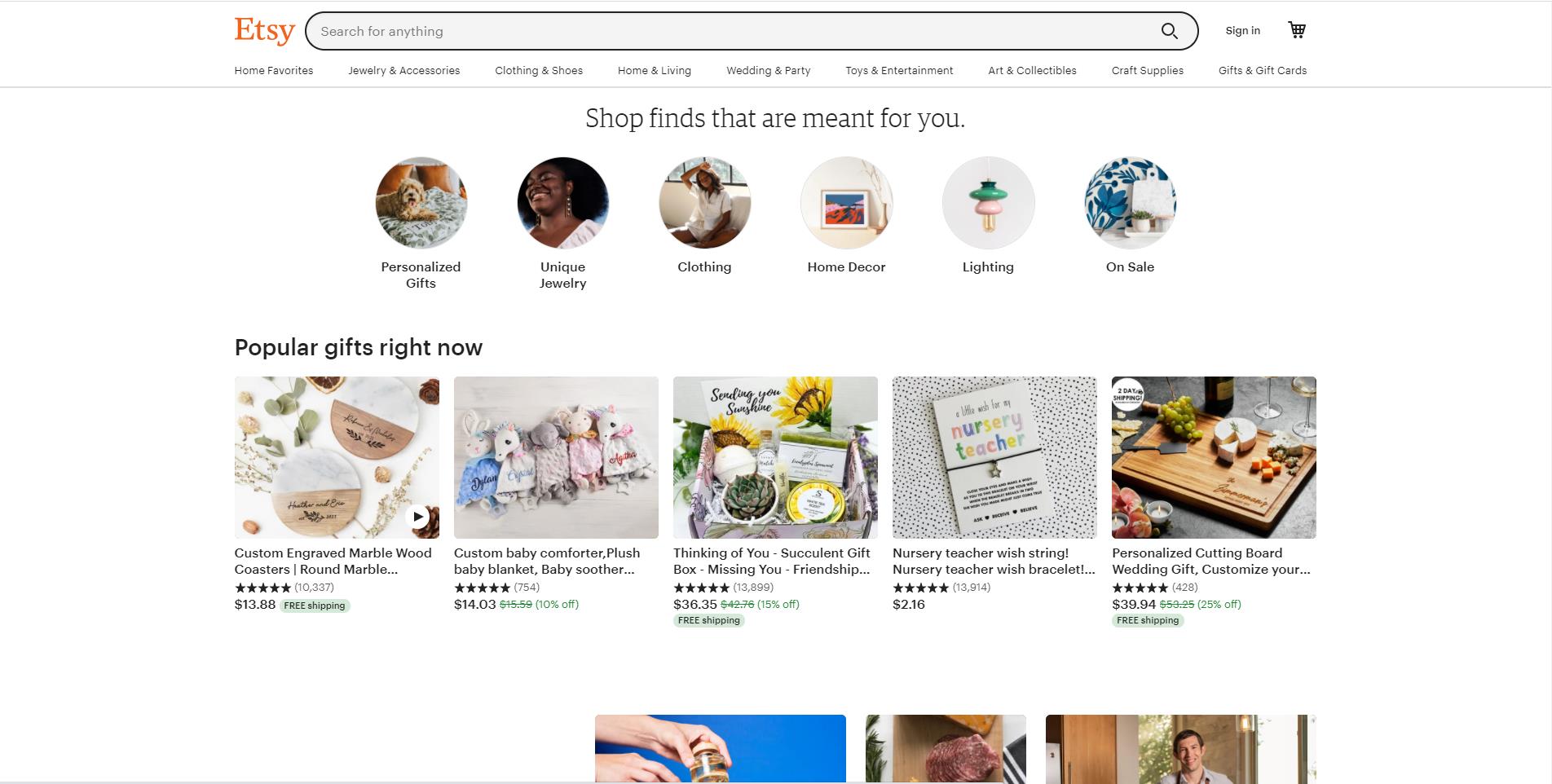 While Etsy is an e-commerce site that focuses on selling handmade or vintage items and craft supplies, it has been involved in cosplay costumes for about seven years. There is a community of cosplay costume designers on this site, and they will sell many of the highest screen accuracy and quality costumes. Etsy has helped countless people of all body sizes find the right cosplay costume, and can also help you get the specific costume you need at the best time for any event. On this site you can find some old styles of Spider-Man costumes and many Spider-Man suits that are out of stock on other cosplay sites.
5. Amazon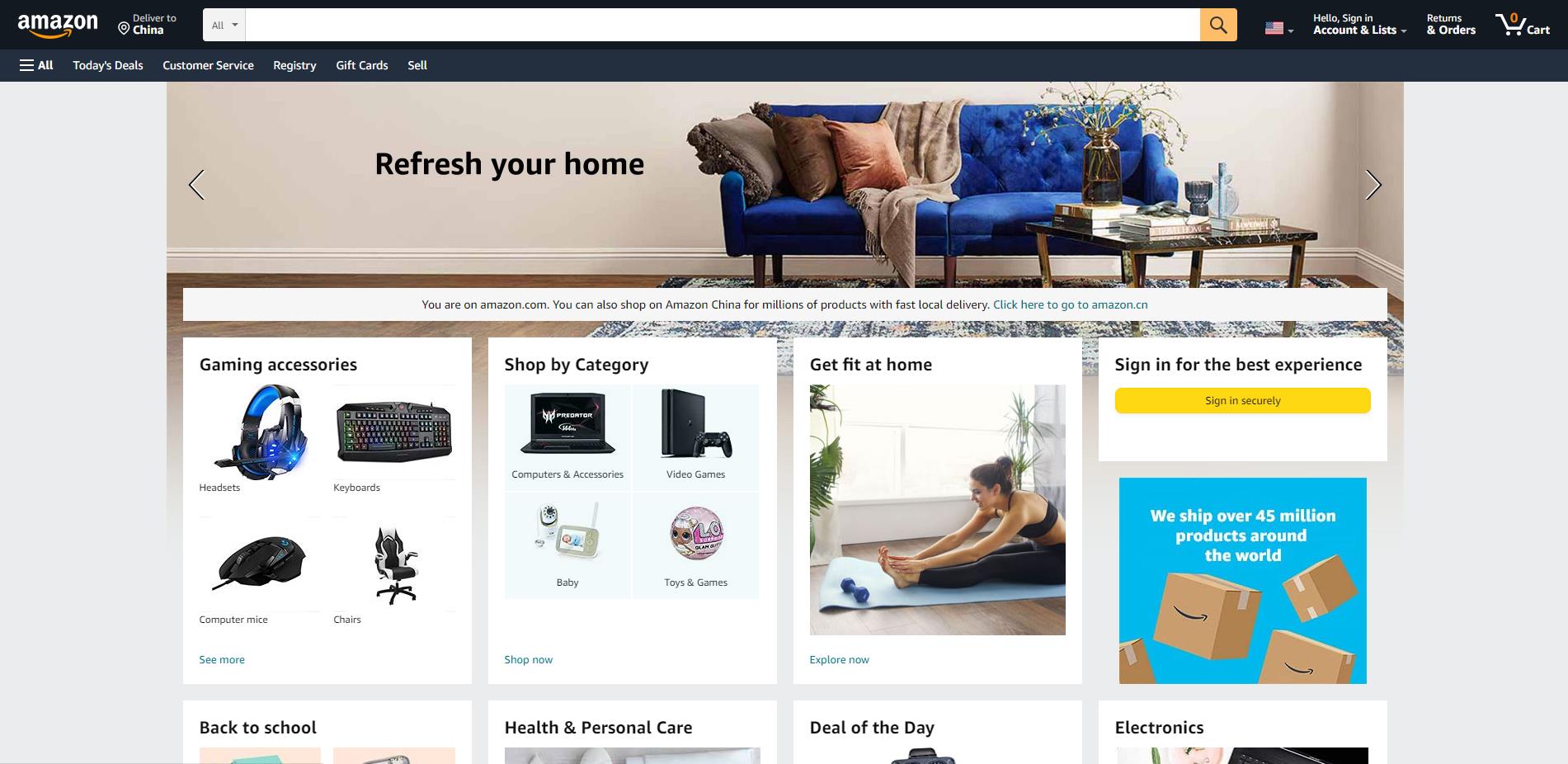 Yes, it's a fact that Amazon is another place where you can buy an excellent Spider-Man costume and here has many cosplay stores with a wide range of products. From general costumes, foam props, 3D printed pieces, and even fully stitched cosplays, Amazon is a great place to go for all your commission needs. It has incredible Spider-Man spandex bodysuit that is available in red color and has a webby drawing on a side. With their professional sizing chart, you can easily find the best cosplay costumes for adults and kids of all sizes.
6. Zentai-Zentai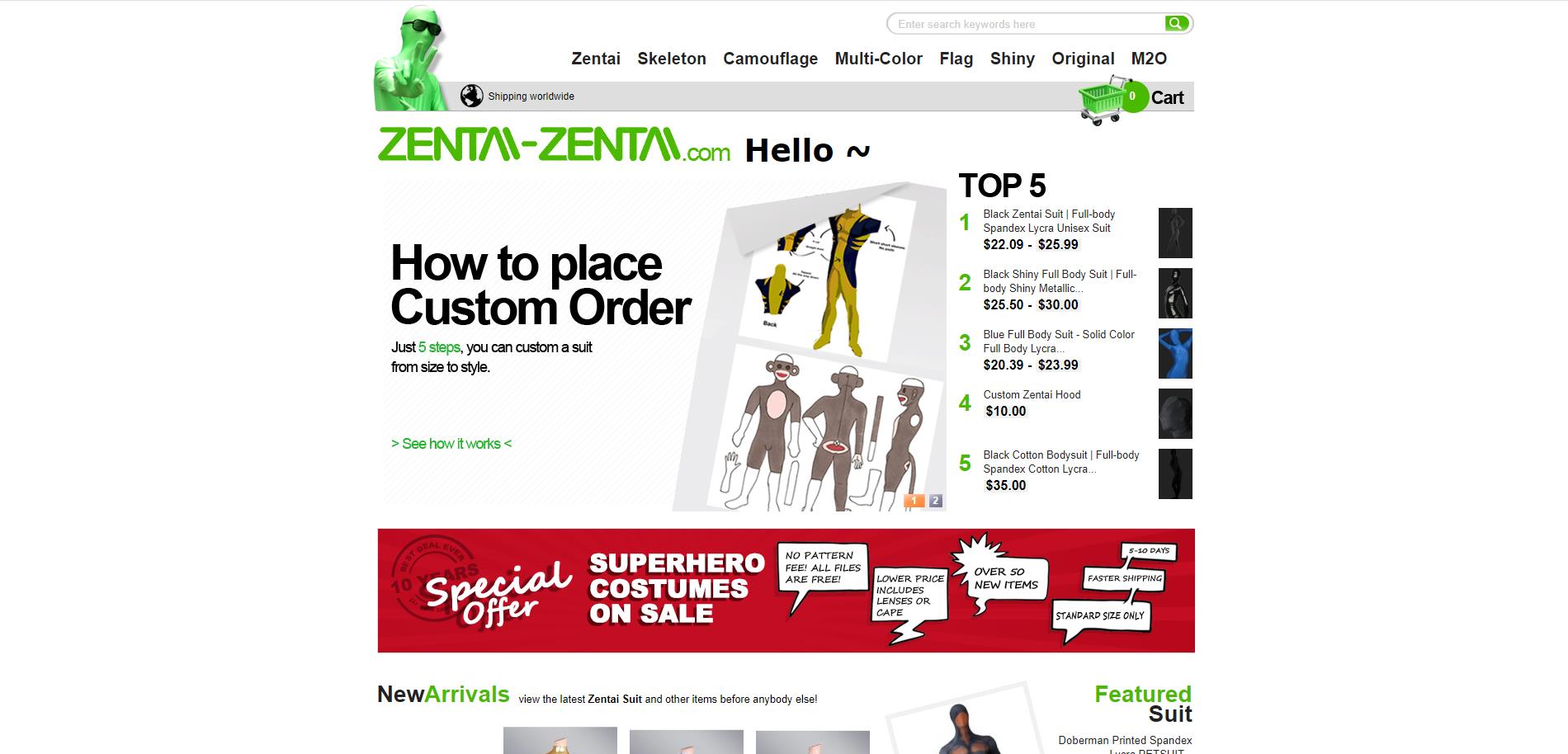 Their slogan is that you can customize a suit of your own in just five simple steps. Just like their website name, they mainly produce suits made of Lycra spandex fiber, which is low cost so the price is generally not higher than $130. Zentai-zentai is definitely the most affordable option you can find. Their Spider-Man suits include all the customization options, offering every design you can think of. While inexpensive, Zentai-zentai suits are all durable and do not fade easily over time. If you already have inspiration for the Spider-Man costume you want, you can prepare the files you need for customization ahead of time. Of course, you can also choose the "off the rack"Spider-Man suits on their store.
7. Spidey4Fun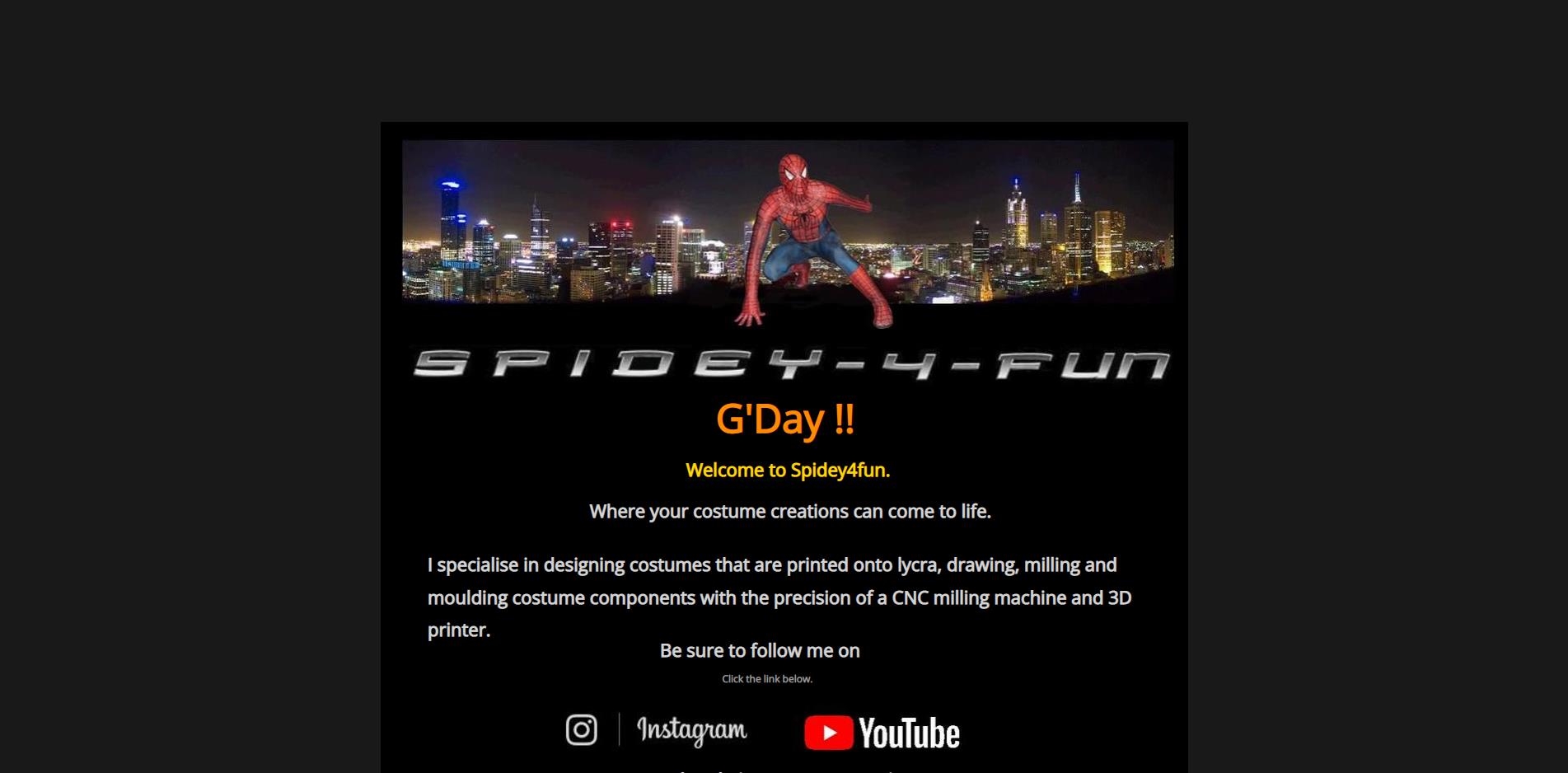 It's no exaggeration to say that Spidey4Fun has the best Spider-Man costume in the business. They specialize in making movie quality replicas of Spider-Man costumes, with fantastic different versions of Spider-Man costumes. People who have purchased Spidey4Fun costumes will sincerely exclaim that this is the most lifelike costume creation they have ever seen. Their Spider-Man costumes are made of high-quality Lycra fabric, which is usually very flexible and therefore very comfortable. Since they are so well made, the costumes on their website are a bit expensive, but you are actually buying a costume that is custom made for you. And you can be sure that no one will have the exact same costume like you! In addition to shopping on their website, you can also follow their Facebook account, which will have occasional special offers.
8. EZcosplay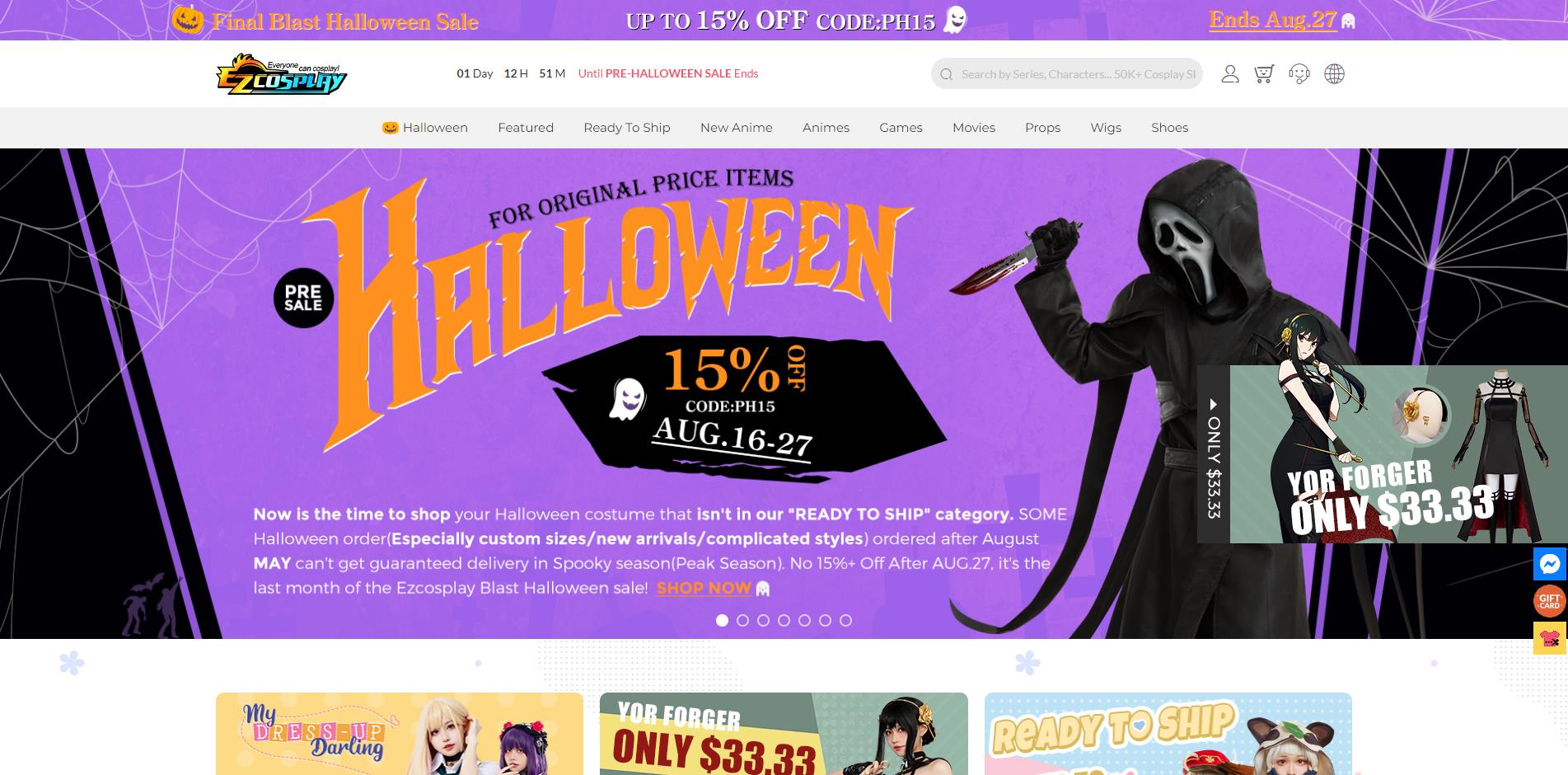 With the creative slogan, "Everyone can cosplay", EZcosplay is a great cosplay online shop that all cosplayers know. This online shop has the widest collection, so you can easily figure out your most favorite spider-man outfit for your upcoming Comic-Con, party and so on. They have their own factory in China, producing customized replicas of Spider-Man costumes and selling quality ready-to-wear Spider-Man suits. You can trust their fast shipping service to deliver by the time you expect. Data published from the web show that it is the excellent customer service, quality and shopping experience that have helped EZcosplay to rank high among cosplay sites over the years.
9. Herostime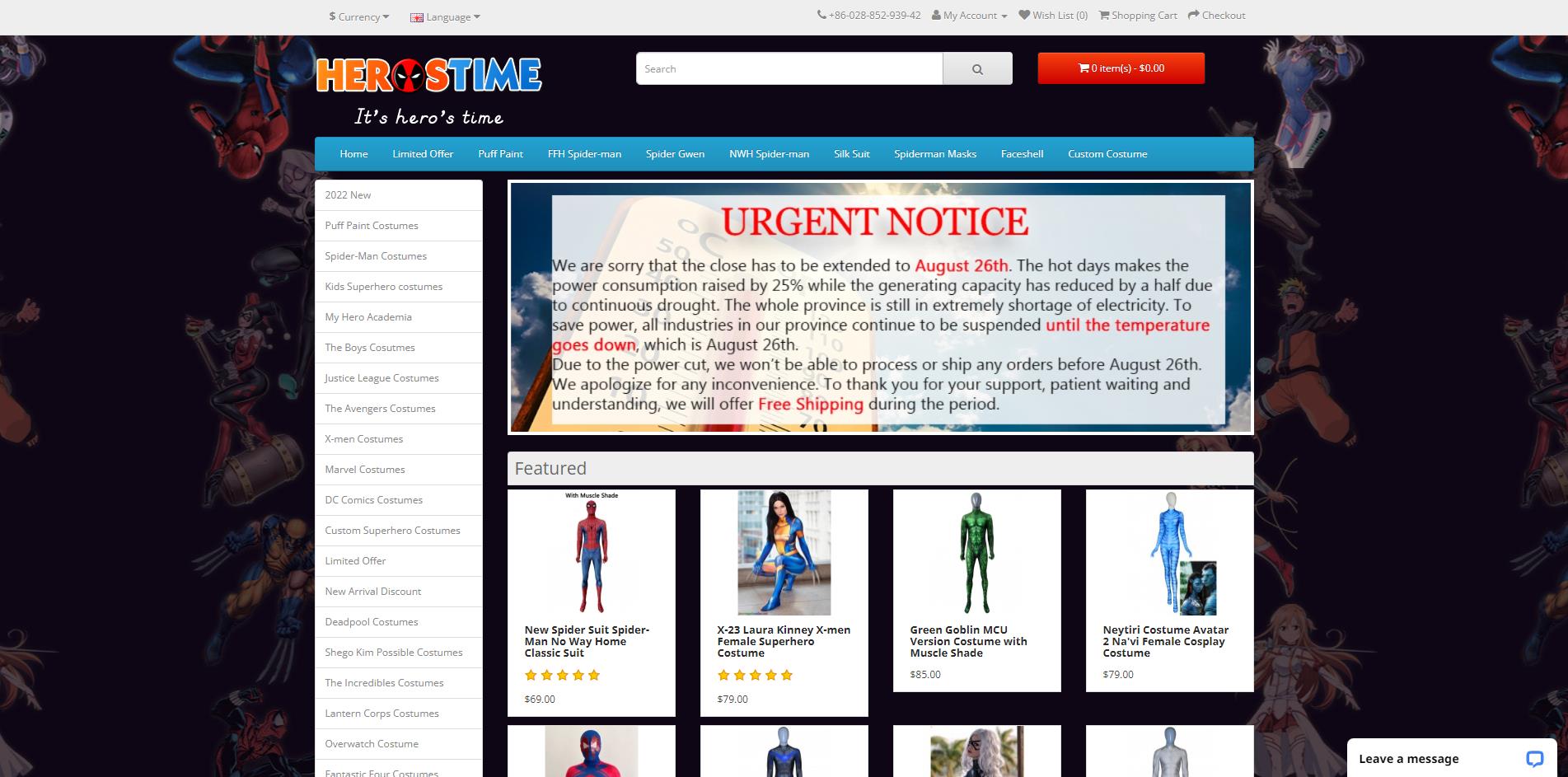 Every superhero costume in Herostime is designed by the most professional team and your spidey senses will be tingling once you look through their selection of costumes within their incredible Spider-Man series. You can buy any spandex Spider-Man suit here and even make it fit with gloves as their website has detailed customization options. If you have a particular preference, you can talk to their customer service and receive a satisfactory answer. As most of the customers who have bought here have mentioned, their customer service is very professional and reliable. Start with their Spider-Man costume today!
10. RPC Studio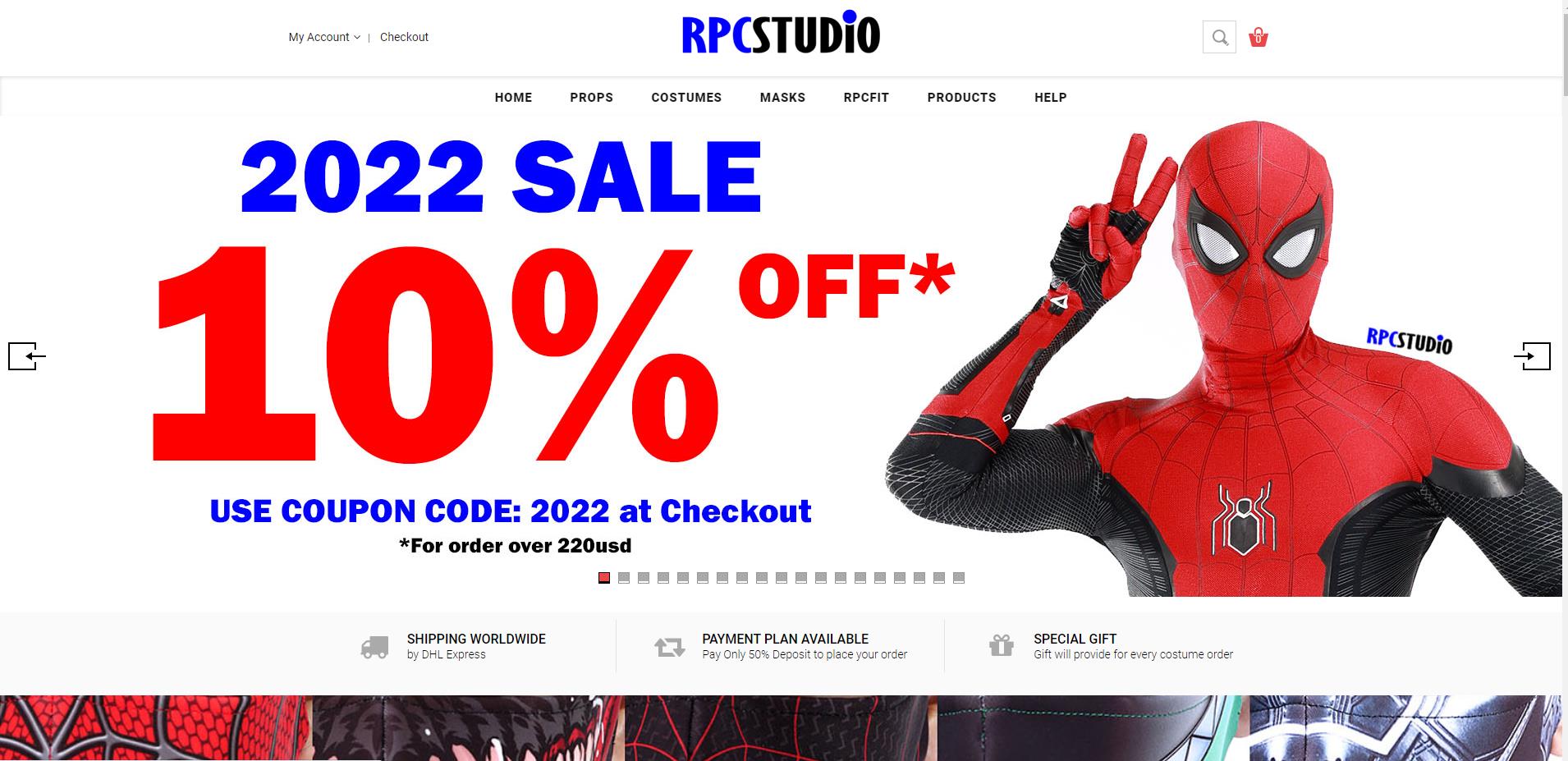 If you've been looking for a screen-accurate Spider-Man suit on a budget, then RPC Studios is the one you can trust. They are specialized in designing costumes that are printed especially the DC and Marvel superhero jumpsuits. The Spider-Man costume is their popular product with impeccable screen print, breathable fabric and a fog-free eye mask design. When you buy your Spider-Man costume on RPC Studio, you can enjoy an unparalleled experience. At the same time, the return policy on their website is also friendly and you can have a careful after-sales service.
Final Thoughts:
For many ACG fans, it's a fantastic thing to dress or act like their favorite characters. And whether in any dress-up party or cosplay party occasion, you can find the most popular one is the Spider-Man cosplayer. Spider-Man costume is indeed what helps Peter Parker stand out because it is so iconic and cleverly designed. Just as Peter Parker himself says, "I believe there is a hero in all of us" – so it is time to let Spider-Man replica costume help you reveal your inner hero! I can bet there must be some awesome Spider-Man costumes you can get from the 10 cosplay online sites we've mentioned above. Open your mind to the possibilities and let your Spider-Man cosplay adventures begin!