10 Best Costumes In The Marvel Cinematic Universe
Jul 29, 2022 by YiLiao
The Marvel Cinematic Universe adapted from the Marvel Comic is undoubtedly a great success. It has a great story, actors who fit the role and hero who has a great look. Each hero and villain feels like they have been ripped straight from the comic books. And that's why Marvel Cinematic Universe has been recognized by most comic book fans and movie fans.
Of course, the Marvel costumes also play a huge part. A good costume can catch the audience's eye and keep them watching before they can see the rest of the concepts Marvel wants to convey. In addition, Costumes are usually considered to be the defining characteristic of the characters. The costumes of Marvel heroes have become a uniform that cannot be separated from the characters themselves, as it has become their identity over any other factor. Without these costumes, the identity of the Marvel heroes would no longer be complete. Similarly, if another person wears these costumes, then everyone will think he has a part of that hero's characteristics, so many MCU fans will be keen to their favorite hero's costumes. Out of subjective choice, we have compiled the best 10 MCU costumes from Cosplaylab Cosplay Costumes.
1. Captain Marvel Carol Danvers Movie Suit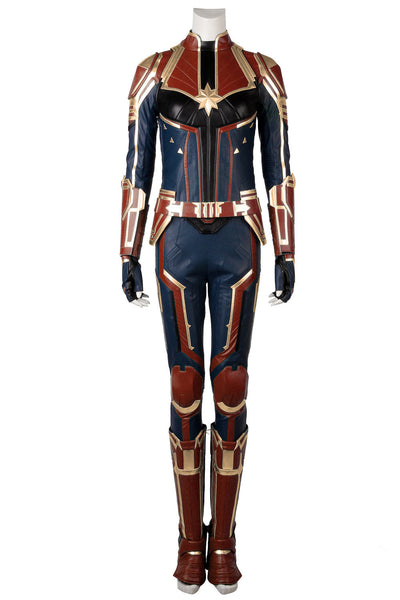 The Marvel Cinematic Universe has a tendency to adapt heroes' costumes into even more 'reasonable' versions of what we see on the web page. This Captain Wonder Carol Danvers Cosplay Costumes is an additional impressive seek Carol Danvers. Certainly, when it revives activity renditions of fits, we expect even more detail, and this fit is no exception. There is more gold highlighting made use of below than any one of her various other matches, yet it functions. The red and blue exist, obviously. As is the Hala star.
2. Captain America Endgame Suit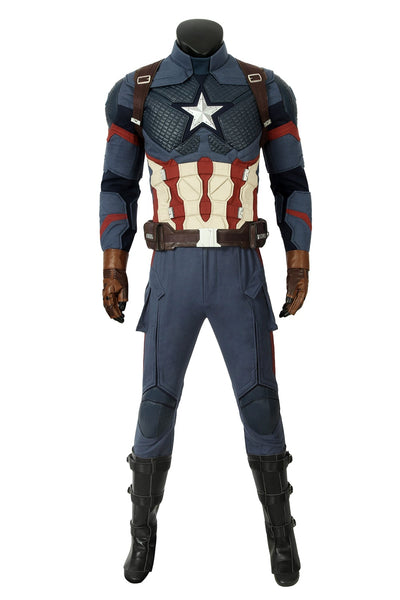 In Avengers: Endgame, Captain America and Thanos come into the moment of do or die. With the infinity glove, Thanos can can destroy the world by a simple snap of the fingers. Captain America and other heroes are facing an unprecedented crisis. To show the pessimistic situation,
Captain America's Endgame suit has the darkest tones of all his previous Captain America Costume. There are no prominent red, white, and blue colors sticking out of the costume.
Chris Evan said in the interview that Endgame suit is his favorite suit. There are more than 30 technicians created the suit and many aspects of Cap's WWII suit were taken into account while designing the Endgame suit. It has the iconic designs of Cap's suit ---- the wings, the shield, the vibrant colors, and finally, the scales. This perfect suit arrives just as Cap's career comes to a close and it is probably Cap's best costume till date in the Marvel Cinematic Universe.
3. Black Widow Infinity War Costume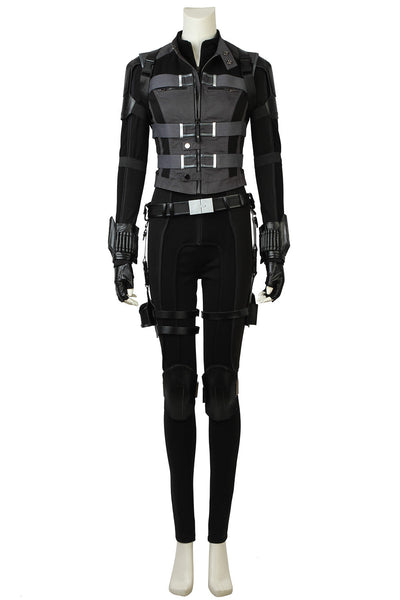 During Avengers: Infinity War, Natasha opted for a totally face-lift. Green is not a shade very typically related to the Black Widow character. In spite of this, the option was absolutely a good one for her in this film.
Along with the brand-new shade option, this is yet one more Black Widow outfit that selected a more tactical/assault-feel over the typical reconnaissance type look Black Widow is understood for. In between her new batons and reliable handguns, this variation of Black Widow is definitely ready to visit battle.
4. Black Panther Vibranium Jumpsuit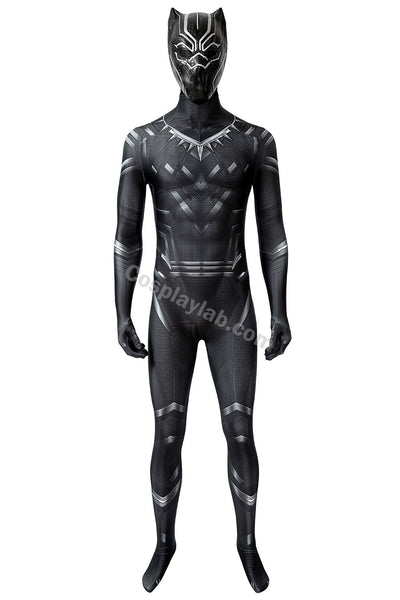 Black Panther's Outfit has a designated name not from its individual, but rather, a standard name for a royal attire. The Wakandans call it the Panther Practice. So, from this factor on, allow's reduce our tendencies of calling it costume or suit. As we all recognize, it's a Vibranium-weave clothes used by the official Black Panther of Wakanda.
Although the reality of this jumpsuit can not let you change shape at any time like the T'Challa in the movie, it can make you become as cool as the T'Challa. This jumpsuit is made by 3D printing technology. The texture of the print is advanced, the fabric is highly elastic and breathable.
5. Fat Thor Costume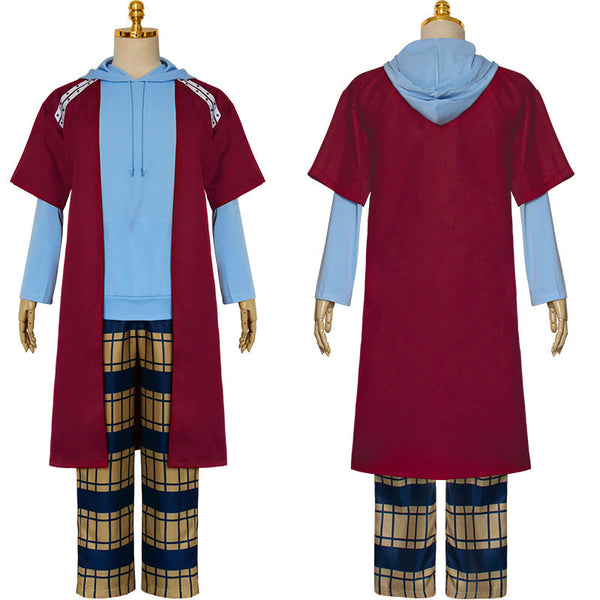 After Avengers: Endgame, the Thor is depressed after defeat by Thanos. He now spends his time in New Asgard playing Fortnite, drinking bear, eating pizza and unleashing his rage upon little trolls on discord. After all, Thor has proudly told his fellow Avengers repeatedly of his superiority and his mightiness all the time. So, when he found that his power is weaker than Thanos, can not protect his loved, he then fell into a state of self-loathing and turned into an uncle with a large beer belly. But the fat Thor is undoubtedly a very interesting scene in the Avengers 4, and a big laugh in the movie. Audiences are very fond of the God of Thunder obese look, so Fat Thor Costume is also liked by many people. The writers also said that fat Thor is only temporary, in the next story, Thor will also cheer up. Let's look forward to Thor's MCU return together!
6. Scarlet Witch Battle Costume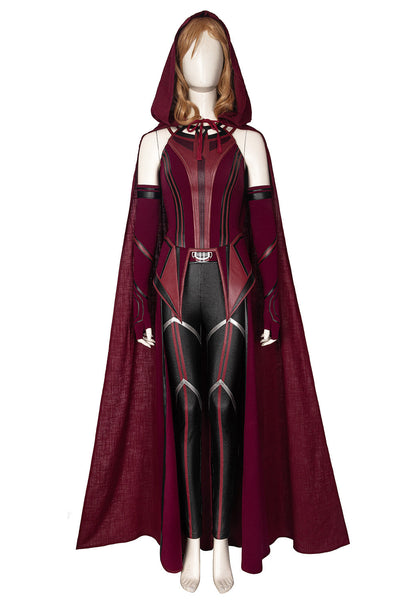 In the Set up docudrama, Elizabeth Olsen claims when she was originally worked with, the production informed her not to stress over the clothing she saw in the comics. Whatever they would certainly provide her to use, it would not consist of a crown and spandex. But by the time the franchise business reached 20 motion pictures, Wanda not being in something that looked like her original Wanda outfit started to stand out when contrasted versus her fellow heroes.
WandaVision Season 1, Episode 9, "The Series Finale," discovered Wanda embracing a formal superhero outfit for the Scarlet Witch for the very first time. It's a sleeker as well as more updated version of her classic appearance, with the leotard, cape and opera handwear covers being replaced by premium materials with even more distinctive patterns. Wanda's upper arms are additionally bare-- stimulating the classic comics look for the character-- and also the more classy headpiece finishes the appearance.
7. Spider-Man Advanced Suit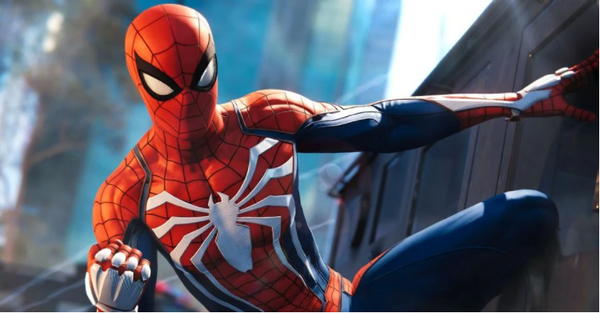 Source from https://screenrant.com/marvels-spiderman-best-costume-advanced-suit-design/
Designed solely for Marvel's Spider-Man, the Spider-Man Advanced Suit is an initial suit produced by Insomniac Gamings in an effort to modernize the style of Spider-Man's costume while likewise paying homage to the original design. When the video game very first released this match ending up being a large point of opinion because of the large use of white in the style. Spider-Man followers across the globe either commended the initial take or bashed it for not feeling like their Spider-Man.
At the end of the day, Marvel Gamings permitted Insomniac Gamings the creative liberty to create their take on one of the comic's most renowned costumes. The very best part is that the suit's style directly connects to the narrative and also makes sense in the context of the story.
8. Loki MCU Costume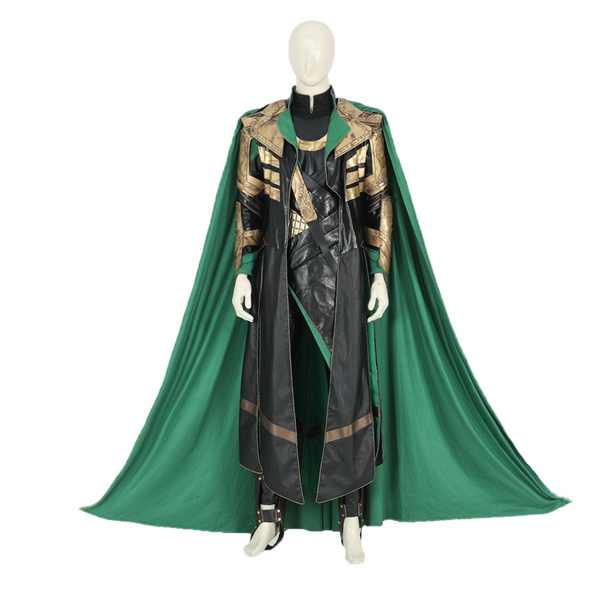 One personality that flourished in appeal with the introduction of this motion picture world is Thor's troublesome sibling, Loki. Loki has actually appreciated quite time as a really important villain in the comics which implies, like in the case of many personalities, he's obtained his very own fair share of fantastic costumes throughout the years.
Since Tom Hiddleston made his first big-screen appearance in Thor, he has shown off some impressive looks. Loki outfit in Avengers can easily be thought about among the best overall Loki looks throughout all his look in any kind of type of media.
9. Hawkeye Costume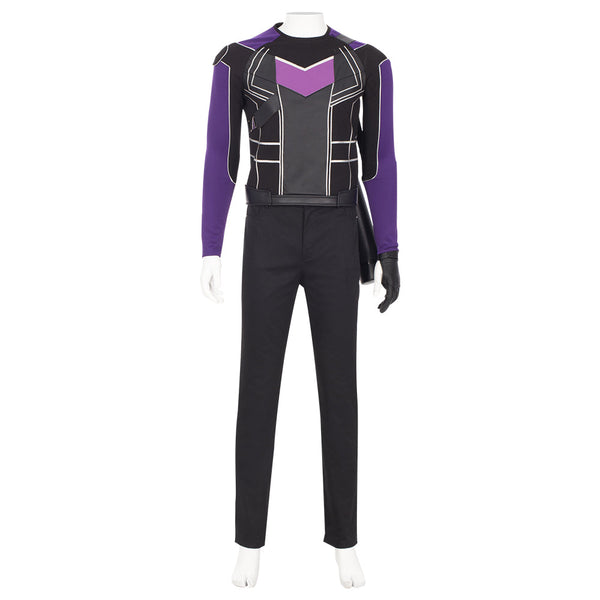 After being in the MCU from near the start, Hawkeye finally has a comic-accurate outfit. All it took was a team of excited LARPers and branding skilled slash partner Kate Diocesan to finally get Clint into a variation of the purple costume fans recognize and like.
Hawkeye's purple costume attracts most heavily from Matt Fraction's as well as David Aja's 2015 Hawkeye variation, with the purple V on the breast bordered by mainly common tactical equipment. It's a good mix of Clint's functionality with Kate's desire for wow factor.
10. Star-Lord Jason Quill Costume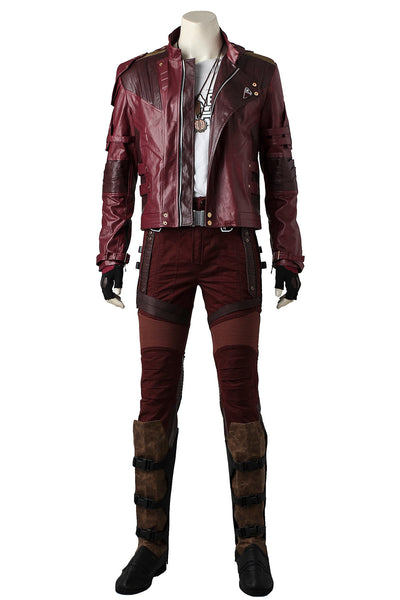 Star-Lord's hero costume is a bit plain contrasted to the others, but it's all he needs. He's not the kind to ceremony around in a vivid and gimmicky getup, since he has gained from the Ravagers to be practical and pack gently prior to an objective. His costume has all the features he calls for.
Star-Lord has a stylish red natural leather coat as well as a belt with his pistols, making him a little bit like Han Solo, however that's not all. Star-Lord likewise has his signature headgear, which conceals his identification as well as secures him from the cool vacuum of space. He can comfortably don or remove that sophisticated safety helmet with a touch, as well.
Conclusion:
The Marvel Comics world is full of many great heroes and villains. The perfect presentation of MCU's heroes and villains cannot be separated from the actors' superb acting, the film's advanced special effects, exciting storylines and, of course, the awesome superhero costumes. This success is not possible without the efforts of the Marvel costume department. They have put so much time, effort, and imagination into the superhero outfit, which finally was recognized by many Marvel fans. These stylish MCU outfits contribute to tell every audience what sort of stories to expect. As a result, Marvel superhero costumes have also become one of the most popular costumes in the cosplay market.